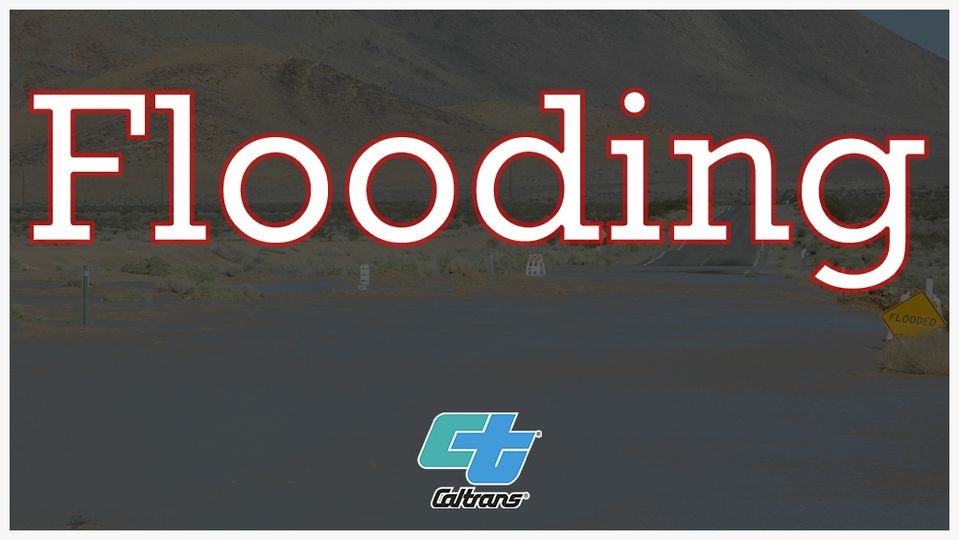 State Route 136 to Remain Closed due to Flooding
INYO COUNTY — The closure on State Route 136 east of Lone Pine does not have an estimated time for a reopening as water continues to flood the highway from the Owens River. Flood waters from the spring runoff fluctuate throughout the day within the closure, which is between the junction of U.S. 395 and Dolomite Loop Road, and there is concern that the continuous water flow is potentially undercutting the highway. The National Weather Service forecasts the strongest period of mountain runoff will happen at the end of June or early July.
Until flood waters subside and Caltrans can inspect the highway, the closure will remain in place for all vehicles. State Route 190 out of Olancha is the alternate route for drivers trying to reach the town of Keeler or Death Valley National Park.
For the latest information on road conditions throughout District 9, follow us on Twitter (Caltrans9), Facebook (Caltrans9) or Instagram (caltransd9). Before you hit the road, plan your trip with the Caltrans QuickMap app or website at quickmap.dot.ca.gov. You can also call the Road Condition Hotline at 1-800-427-ROAD (7623).