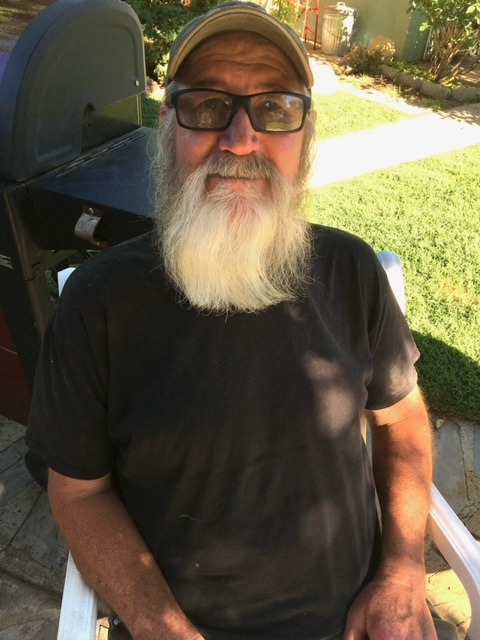 It is with deep sadness that we announce the passing of our beloved Mark Van Marland on June 14th, 2023, at the age of 70. Mark passed away at work in Bishop, California.
He was born in Long Beach, California in 1953 and attended Lakewood High School. Mark was a cherished husband, father, brother, uncle, grandfather and friend to so many.
He is proceeded in death by his parents Harry and Elaine Marland and survived by his wife Jean Marland, Daughters: Kathie Castaneda and Crystal Schaefer, Son: Anthony Scherer, Granddaughters: Ashlie Castaneda, Alyssa Castaneda, Topah Scherer, Sophia and Olivia Schaefer and Miley Scherer, Grandsons: Phoenix and Waylon Scherer, Great Granddaughter: Azalea Santana, Brother: Russell Marland, Sisters: Annie Casey and Charlie Marland, Nieces: Jenny Casey and Jessica Cubbage, Nephews: Chris Hall, Kyle Landin and Shawn Landin.
Mark served his country proudly as a Ranger in the Army in 1970-1972. He was very patriotic and proudly displayed flags and eagles throughout his home. He mastered the craft of welding working for L.A. County for many years.
In 1988, he moved to Bishop, California and worked for the US Forest Service. Shortly after, he met the love of his life, Jean, and they created a beautiful life together in the Eastern Sierras for over 3 decades.
Mark retired from Mono County as a Heavy Equipment Operator in 2015 and returned to
work for Inyo County a few years after.
Mark loved all his animals dearly including his many dogs throughout his life and his horse Junior. He enjoyed the outdoors and spending time fishing, camping, welding and woodworking.
Mark was an avid lover of rock and roll music and had a huge record collection that he loved to bring out when friends were over. Mark was a gentle giant who cared for everyone he met,
and he always had a smile on his face. He was the most loyal, caring and kind person and he cherished time with his family and beloved friends.
A celebration of Mark's life will be held at future date. The family would like to thank everyone for their thoughts and prayers.