Do you even bother answering your phone anymore? The most likely answer to that question is "no." And why not? The most likely answer to that question is "it's not safe." The "why" isn't too hard either: It's most likely a robocall spammer or scammer.
The caller ID often reads that it's the IRS or Social Security calling or shows just the name of a town or city and state, "private number," or even what appears to be, most likely, a "spoofed" (fake) local phone number. If there is a name displayed, it is often the name of someone you do not know.
In general, the most common types of robocalls are those claiming to be with the Social Security Administration (39%), the IRS (38%), travel companies (36%) and debt collectors (33%), according to a recent survey. (Source: CNBC)
If you do answer a call and it's someone demanding immediate payment for anything, it is probably NOT a legitimate phone call. Hang up immediately. The IRS, Social Security, utility companies, Microsoft, computer companies such as Dell or HP, your bank, or your credit card company, will never call you or threaten you or demand immediate payment over the phone.
How many calls are you getting daily saying that your vehicle's original car warranty is expiring, the one you've never had or probably should have never bought in the first place? Or so says Consumer Reports. (Note: I just received my third car warranty call today while writing this article…all using a different phone number!). Then there's the robocallers saying they can lower your credit card interest rate. The only thing that will be lowered is your bank balance and likely your credit score as well!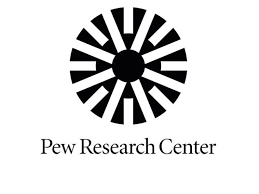 Pew Research and others have been reporting that three out of 4 Americans say they have been targeted by phone scammers over the last year. And most of those calls are from scammers seeking to swindle you out of money. The result is that many of us no longer answer our phones, especially when the caller is unknown.
On average, those who fall for scam calls lose $182, with some losing more than $500, according to the survey of more than 2,000 consumers and 300 business professionals conducted Dec. 23-29, 2020, by Hiya Research.
About 94% of those surveyed said they let unidentified incoming calls go unanswered, even though the number of consumer and business voice calls have nearly tripled during the coronavirus pandemic, as hackers and scammers attempt to exploit our need to feel connected and informed.
More than 4 billion robocalls targeted phones across the U.S. in January, averaging 129.5 million calls daily, or about 1,500 calls each second.
During the coronavirus pandemic, new types of phone scams have arisen including those promising tests and cures, expedited stimulus check payments and texts about COVID-19 support and pandemic tracing.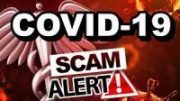 CNBC reported that among the most common robocalls related to the coronavirus are those claiming to provide treatment, financial relief and free Covid-19 testing, according to a survey of about 4,000 people. And that Americans already have lost north of $13.4 million to coronavirus-related scams so far this year. COVID-19 vaccine scams have more than doubled since September with scammers taking advantage of people's interest in getting vaccinated.
Regulators, wireless providers and security companies have focused on blocking robocalls. Yet, they keep coming…and getting worse.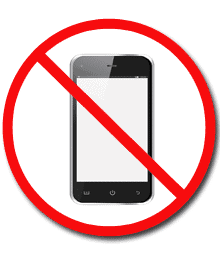 How to avoid robocalls: the best thing to do is hang up if you hear a recorded message, it's highly likely a scammer. Rather than answer the call, let it go to voice mail.
AND use the call-blocking that comes with your phone and phone service.
If you are not sure how to use the call blocking features, look in your phone's instruction manual or simply call your phone company and ask.
And, most importantly, educate yourself. Read up on robocalls. For more information about robocalls, scam calls and call blocking go to the FCC website and FTC website or visit the AARP Scams and Fraud website for information on the latest frauds and scams.