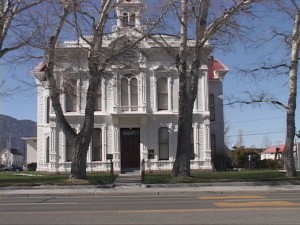 A year ago, a man driving through Mono County on a vacation was stopped by Sheriff's Deputies. The Court found there was no probable cause to stop Youssef Boulaalam in the first place. A weapons case against him was dismissed. At the first of the year, attorneys for Boulaalam filed a claim against Mono County which was rejected. There are still ongoing efforts to resolve any further legal action.
The claim was for damages arising out of Mr. Boulaalam's wrongful arrest and other issues. No specific amount of money was named. Mono County rejected the claim, which we had reported. The next step could be filing of a lawsuit, but Attorney Allen Berrey indicated he is working with Mono County to resolve the issues. There was a recent closed session on the case.
It was last July 10 that two Mono deputies stopped Boulaalam, claiming they thought he was driving under the influence. However, they did not investigate his sobriety. Instead they searched his car and did find a handgun which he told them was there. A motion was filed to throw out the firearm evidence based on no probable cause for the search. Judge Mark Magit agreed.
Attorneys continue to try to resolve the rejected claim and possible further future lawsuit.