At 9:30 pm Wednesday, Mammoth Police were called out to a disturbance at the Clocktower Cellar. Officers said that when they arrived, staff was escorting 27 year old Mammoth resident Amber Rodriguez out of the bar for reported intoxication and disorderly conduct.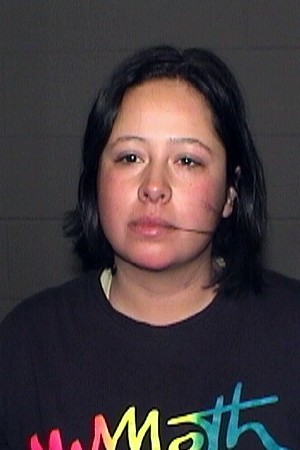 Officers said that Rodriguez was extremely intoxicated and was arrested after she became combative. Once in the back of the police car,Rodriguez tried to kick out the window of the vehicle, according to police who said they opened the back door of the car so that Rodriguez would not hurt herself or the car, but the suspect started to kick the officers as well.
Officers put Rodriguez in leg restraints and took her to the station. There, police said that the suspect agreed to cooperate so the leg restraints were removed. As soon as the restraint was taken off, police said that Rodriguez again began kicking them so the restraints went back on. Officers decided to take the suspect directly to the Mono County Jail and had to carry the uncooperative woman back to a police vehicle.
While being carried to the transport, Rodriguez reportedly bit Sgt. Mark Moscowitz on the right forearm and refused to let go for several seconds. Through uniform and jacket, officers said that Sgt. Moscowitz suffered a potentially serious bite wound.
A breath test ten hours after being arrested showed that Rodriguez had a blood alcohol content of .095% still over the legal limit of .08%, officers reported.
Rodriguez was charged with public intoxication and battery on a police officer.