In Mammoth Lakes Wednesday, a town-wide power outage caught many off guard this morning. Edison did not know the cause of the outage that lasted about ten minutes.
Not long after that, Law enforcement confirmed that the phones and 9-1-1 service went out at the Mono Sheriff's Department in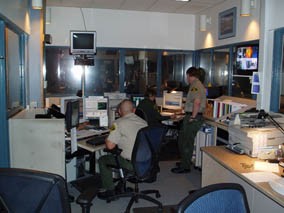 Bridgeport. Apparently no connection to Mammoth's power outage.
The Mono Sheriff's Department asked Fire Departments to man their stations in case of emergencies. They did so until phone service was restored around 3:30pm.
Reports did indicate that Verizon was on scene at the Sheriff's Department in early afternoon. The Sheriff's Office said that Verizon found a power supply had been accidentally turned off.