Citizens and officials continue to hash over a new Medical Marijuana Ordinance in Mammoth Lakes. Wednesday, several people planned to sit down to review the draft ordinance that addresses marijuana dispensary operation.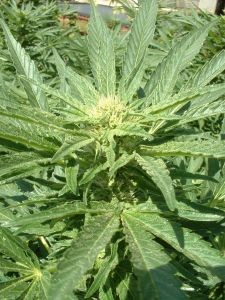 The committee formed to deal with this issue includes Steve Klassen, Nancy Mahannah, Tony Barrett, Police Chief Randy Schienle and Lt. Jim Short. According to Barrett, they will review the draft ordinance that would regulate and permit marijuana cooperatives or collectives for the sale of medical marijuana.
The ordinance says the cooperative could only dispense marijuana to individuals with valid physicians' recommendations. The amount of pot distributed would have to be consistent with personal medical use, as recommended by the recommending physician.
The ordinance also says that no marijuana shall be smoked or consumed on the premises of the cooperative. Dispensaries would have to locate 500 feet away from schools, parks, libraries. The draft includes many other requirements.
After the committee works over the ordinance, it will go to the Mammoth Planning Commission at the end of January. Barrett said that Town Attorney Peter Tracy has also drafted a zoning code amendment that deals with the location of dispensaries.
The Town Council favors the issue of the existence of dispensaries to go to a vote of the people in June. To do that, an ordinance would have to be completed by the Town Council in February.