In light of the recent layoffs of both year round and seasonal employees, Mammoth Mountain CEO Rusty Gregory is scheduled to give a presentation at the Mammoth Town Council meeting tomorrow night.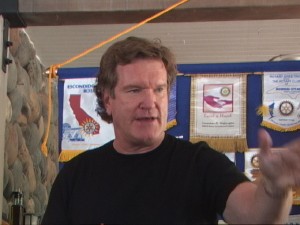 With the ski season not playing out as expected, last week Mammoth Mountain Ski Area cut the pay of senior management, cut expenses and some benefits, and laid off 101 employees. 35 year-round positions were eliminated 8 of those were from Patina, the culinary company partnered with the Mountain. 66 seasonal employees lost their jobs.
As a major employer not only in Mammoth, but the Owens Valley and Mono County, Gregory is expected to speak to the town regarding the current business condition of Mammoth Mountain and what the mountain plans to do to combat the downturn in the local economy.
Rusty Gregory plans to be a available to answer questions from the public and town council after the speech.
The Mammoth Town Council meeting starts at 6:00 in the Town council chambers upstairs at the minaret shopping center.