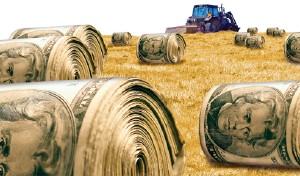 We in the Bureaucrat Beat newsroom like to look at what is really going on. That helps us to make decisions about important matters. Take the health care reform issue. What is really going on? Drug companies and insurance companies continue to pay millions of dollars to legislators so they will fashion health care to suit the corporations' lust for profit.
According to news reports, the health product industry, insurance industry, and lobbyists for hospitals all told spent more than $133 million in the last three months to lobby Congress. Democratic Senator Max Baucus heads the committee in charge of the new health plan. Baucus has raked in more campaign funds from drug companies and health insurance companies than any other representative – $443,000. Gee. Wonder how he will vote. Let's face it, people, this is a pay to play kinda thing. We can hope that some representatives will act in the interest of the struggling people, but the guys in power are on the take.
If you want to see the list of the top ten recipients of what we call bribe money, go to www.ConsumerWatchdog.org. So, be careful when you hear tales of how bad a public health plan will hurt us. Our representatives lips are moving, but the insurance industry is doing the talking. That's what is really going on. That's why legislators remain intent on a private for profit insurance plan – to pay back their buddies.
Locally, Irwin Heit of Bishop wanted to share his email to our Congressman. Heit reminds us of the very successful public health plan that has worked for many years and could simply expand to cover more Americans and compete with the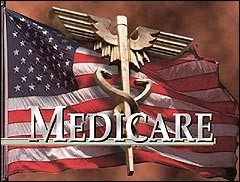 for-profit plans. It's called Medicare. Surveys show more Americans like Medicare coverage than Americans with private insurance. Here Mr. Heit's his email:
Dear Benett Kessler,
I would like to share with your listeners the following e-mail I
sent to our Congressman Buck McKeon:
"In response to your recent newsletter, I have been served by a govt
run health care system (Medicare) for 19 years. No bureaucrat
has ever gotten between my doctor and me. I have had full freedom of choice
of providers. I have never been refused a procedure prescribed by my doctor
or a specialist. I think health care reform without a public plan option
will not be health care reform at all. Further, I resent the blatant untruths
about health care reform that some legislators are spreading."
Irwin M. Heit 1526 Argyle Ln., Bishop, CA 93514-1901 760-872-4159
So, think about it when you hear our elected leaders' rhetoric. Many of them have been paid big bucks to defeat plans to help all of the little people who so desperately need health care and a way to pay for it.
Speaking of having to pay for it, will the big gas companies jack up the prices at the pumps soon? News reports say their profits tumbled. Exxon's second-quarter profits only hit $4 billion. Poor babies. All of big oil's profits dropped somewhere around 66% from last year. Energy demand, they said, has gone down. No kidding. Many Americans can not afford all of the driving they used to do.
We in the Bureaucrat Beat newsroom have pondered the issues of the day, the politicians' scare tactics and the public response. We have concluded that public enemy number one amounts to ignorance. If people know how to think, reason and draw conclusions, the results will turn into benefit for the larger population.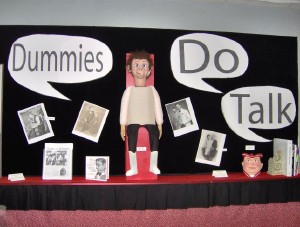 So, we turn to schools. California has failed to some extent in recent years, compared to the past. We know there are exceptions for sure, but the lack of class discipline and focus on basic thinking skills has left our nation with a crowd of uneducated people. The dumb factor stops here.
As one of today's popular comedians said, misconception on public issues comes from dummies talking to other dummies. What's worse than a dummy? A dummy who's proud of being a dummy. Hey, we have to struggle to keep ourselves from dumminess, too. It's the human condition we all face.
Earlier, we talked about the Mono County Grand Jury Report – an extensive look into numerous complaints about the Mammoth Police Department. The Jury found no major scandals, but they did give thoughtful ideas for improvement. No doubt the whole experience of the call to testify, hard questions, and personal confrontations changed some things in the police department. Scrutiny frequently does – in a good way.
That's what the media and watchdog groups like the Grand Jury are supposed to do. Shine the lights!
With that, this is Benett Kessler signing off for Bureaucrat Beat where we await your word on our lives in the Eastern Sierra and beyond.