At the Bishop City Council meeting on Monday night, City Administrator Rick Pucci announced his coming retirement.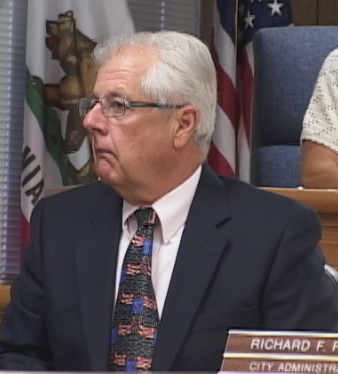 Pucci explained that he wont say goodbye, quite yet, since he plans to stick around while the City recruits a replacement. The recruitment for a new City Administrator is expected to start in 2010. Pucci's official retirement date will take place in December of this year, but Pucci and the City have reached agreement for him to continue in the capacity of City Administrator "with full authority and responsibilities until a date no later than September 30, 2010."
Officials said the agreement takes into account City needs and Public Employees Retirement System allowable guidelines for work. So, Pucci stick around for awhile. He did take the opportunity Monday night to thank city staff, the community, and all the councils he has worked with over the more than 30 years as administrator.
Asked later what he will do after he retires, Pucci says that he plans to stay in Bishop and would like to teach. The City Administrator had taught business law, ethics, and management for La Verne College which had provided classes in Bishop. The so called golden years of retirement are a ways out, but Pucci did make it clear that he plans to remain active once he steps down.