Its early in the season, but already Law Enforcement has raided a marijuana farm growing on public lands in the Sierra. Its a growing problem that has popped up in the Eastern Sierra over the past few years as large out door marijuana farms have been found in the mountains near Independence and Big Pine, the White Mountains and the Glass Mountains near Mammoth. The latest comes from inside a National Park.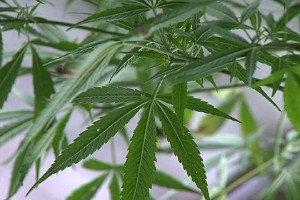 Last week, National Park Service Rangers along with Fish and Game and others raided a grow site in Sequoia National Park. Remote, hard to get to sites appear to be the growers choice. In this case, the 2400 plants were found in steep brushy terrain that required a helicopter to fly the agents in for the raid.
Park Service Officials report that while a second team of rangers was being inserted into an opening in the vegetation away from the grow site, the first rangers who had been inserted moments before detected a suspect near the short-haul insertion site and made an arrest. The arrested suspect was flown out in a litter, with a law enforcement attendant, to the short-haul staging area. He was later charged with multiple felonies.
2400 plants were removed, which Park Service Officials value at $4,000 a plant. The trend toward large outdoor grows continues. In 2008 DEA officers reported that 70% of the 5 million plants seized by law enforcement in California were found on public lands. If the Park Service valuation of the plants at $4,000 a piece is accurate, it would put the value of the illegal crop seized on public lands at $14 billion in 2008. The size of the total annual crop, including the farms that go undetected is uncertain.