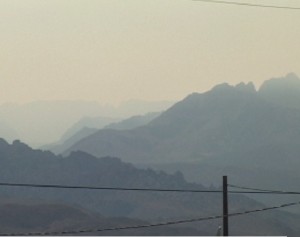 The sixth session of the Eastern Sierra Council of Governments (ESCOG) Citizen's Wildfire Education Academy will focus on "Smoke, Evacuation, and Other Preparation Procedures."
The session is scheduled for Monday, September 19th at 6:00pm.
The session will feature guest speakers Kimberly Mitchell, Research and Systems Analyst with the Great Basin Unified Air Pollution Control District, and Christopher Mokracek, Mono County Director of Emergency Management. Ms. Mitchell will provide a presentation on local air quality and tips to improve air quality during smoke events, and Director Mokracek will discuss evacuation procedures and other emergency preparedness tips.
Details on the Academy and instructions on how to register for the upcoming session can be accessed here: https://www.eswildfirealliance.org/academy. All sessions are recorded, and available on-demand following the live event via the Academy's website.
Organized by ESCOG and sponsored by Mono County, Inyo County, the Town of Mammoth Lakes, Friends of the Inyo, Mammoth Lakes Tourism, the Mono Lake Committee, the Whitebark Institute, Eastern Sierra Land Trust, several Mono County Fire Safe Councils, and others, the Academy is aimed at reducing the anxiety about wildfire, and addressing and responding to the multitude of questions that residents and visitors have about the topic. The 60–90-minute sessions are held the third Monday of each month at 6:00PM.
UPCOMING SCHEDULE AND TOPICS
October 17 Insurance Concerns, Local Fire Departments, and Fire Safe Councils
ESCOG is an association of city and county governments created to address
regional issues.