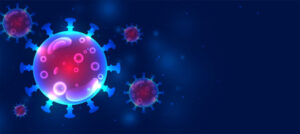 Unvaccinated Residents and Visitors Urged to Schedule Vaccination Appointments
July 15, 2021 – Following the official statewide reopening on June 15, the Mono County Health Department has recorded a fatality related to COVID-19 complications, as well as an increase in positive COVID-19 cases, and a slowing in the overall vaccination rate. Positive COVID-19 cases are on the uptick locally and throughout the state, leading to concerns about virus spread and the introduction of variants.
Mono County's current COVID-19 Response website8,134 dashboard shows 1,044 cumulative positive Covid-19 cases (since March 2020) and 5 Deaths (+1) as of today, July 15, 2021. There is a total of 8,134 people vaccinated.
"Our community has been a leader in overall vaccination rate in the state, and with the summer tourism experienced here we need to double-down on our efforts to keep virus spread low," stated Bryan Wheeler, Director of Public Health. "The positive cases that we're seeing are largely within the unvaccinated population, and we can assume that the Delta variant is in the community. My concern is that the relaxing of public health protocols combined with the slowing of overall vaccination will lead to the perfect storm of virus spread."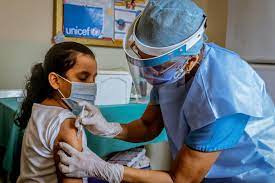 Mono County residents and visitors are encouraged to visit the California Department of Public Health's My Turn website at myturn.ca.gov to schedule local COVID-19 vaccination appointments. Mammoth Hospital, Vons, and Rite Aid have all joined in the vaccination effort, and appointments are available via My Turn. In addition to the My Turn website, appointments can be made directly with medical providers and
at Mammoth Hospital.
Individuals who need assistance in scheduling an appointment can call the Mono County Public Health Department at (760) 709-6765