Unemployment in the Eastern Sierra continues to rise month to month. While among the lowest for unemployment statewide in April, Mono County now has higher unemployment than the state average. Inyo County is up over April, but unemployment remains below the state average.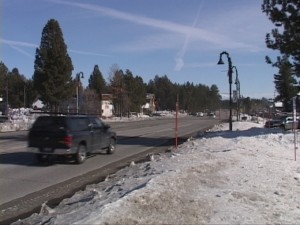 Unemployment in California averaged 11.2% for the month of May, higher than the national average of 9.1%.
In Inyo County, unemployment is running 9.7%, up from 9.5% in April, and far higher than the 5.9% listed for May of 2008. 860 people are currently looking for work, according to state figures. The number of people employed in construction in Inyo County is down 29% or 70 people, since May of 2008.
At roughly one third of the total workforce in Inyo County, government remains a steady employer. 3210 people are listed as employed by government agencies in May 2009, down from 3240 listed in May of 2008.
The preliminary numbers for Mono County show a large rise in unemployment. In April, Mono County had the third lowest unemployment rate in the state at 8.0%. In a months time, that number has jumped higher than the state average and now sits at 11.7% unemployment. The 900 people looking for work in Mono County in May is up 55% in the last year.
Employment in retail is down 31% over the year, but seasonal layoffs in the leisure and hospitality sector appear to be a leading cause in the large month to month jump in Mono County unemployment. Leisure and Hospitality jobs dropped 26% between April and May, but the total number of people employed in this industry is only down 4% compared with May of 2008.
In other seasonal work, construction in Mono County for May was up 21.4% or 60 jobs over April, but compared to last year, May of 2008, construction this month was down 150 jobs, or 29%.
Government remains a steady employer with about one quarter of the Mono County workforce down 50 jobs to 1640 since May of 2008.
Expected seasonal downturns or not, unemployment in the Eastern Sierra continues to rise.