Dr. Kori Novak has resigned her position as chief executive officer after about two years at the helm of Toiyabe Indian Health Project. Her resignation was accepted by the Toiyabe Board of Directors on Friday, November 6.
Novak said that she is proud of all she has accomplished during her time at Toiyabe but preferred to emphasize her pride in the staff at Toiyabe, saying, "The Toiyabe staff is just amazing. They work hard and they are committed to the health of the community."
She expressed pride as well in the fact that during the pandemic unlike other facilities, they had not had layoffs.  "We wanted to make sure we took care of the staff during this time," Novak said.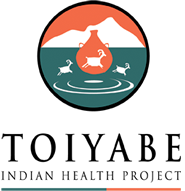 The Toiyabe Indian Health Project offered free COVID-19 testing for both tribal and non-tribal members. A point of pride for Novak is that her administration is proposing a nearly balanced budget going into the next fiscal year.
Novak said that "We're not losing as much money as in the past and we're in a much better financial situation than in the past."
Brought in as the chief operations officer, she was appointed as the CEO in December 2018.
There has been a share of controversies under Novak's tenure with some tribal members calling for her firing after two TIHP pharmacists were placed on administrative leave during an investigation of the Pharmacy Department. Novak claimed the actions were justified after a third-party audit revealed fraud and a lack of control over medications, and that much of the criticism directed at her came from "former employees," who she say are "are former for a reason."
"I just think this is a good time for me to leave and not hurt the project," she said, and noted that she would be staying on with Toiyabe until a replacement is found and hired.