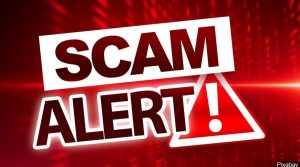 Phone scams are as popular as ever and successful despite efforts to control them. The Covid-19 pandemic was a goldmine for scammers with many people isolated in their homes as a precaution against its spread. Unfortunately, many were left feeling fearful and vulnerable; two emotions that con artist play upon.
Phone scams cost individuals hundreds of dollars and netted scammers $29.8 billion dollars to phone scams in just the past 12 months according to a recent Harris Poll and Truecaller ID survey of 2,024. The survey found that one in six Americans were scammed by phone over the past 12 months with the average loss was $502, up from $351 in 2019.
The same survey found that 3 in 5 Americans reported bogus calls or texts related to COVID-19, a scam that Sierra Wave warned our listeners and readers in several past articles. So much has been said and written on this topic, so the real question might well be: Why haven't most people learned to simply not answer their phones unless they know with some certainty who is calling? And why would anyone simply accept that someone on the phone is actually who they say they are?
An estimated 3 -n 5 Americans admit to losing money to robocalls or computer-generated phone scams. With all the stimulus money given out to taxpayers, it was inevitable that con artists would take advantage of people's fear and gullibility.
There is a new telephone robocall fighting tool called Stir/Shaken a call verification system that makes it harder for scammers  to hide their numbers using a strategy called spoofing It appears to have reduced robo- and scam calls in the past month by 10%,  But everyone acknowledges that there is a long way to go to make answering our phones safe again. There is just too much money in it for crooks to not look for new ways to make illegal calls.
What is surprising to many after reading the survey is that it is not the elderly who are the most victimized by phone scams, it is people 18 to 44 years old.
The true numbers of those that are scammed is likely much larger. Many victims are embarrassed and will never admit they've been scammed, nor will they report it to authorities.
There is plenty of information on scams and fraud alerts available online such as the Federal Trade Commission, the American Association of Retired Persons (AARP), and Consumer Reports to mention just a few. The problem is so prevalent that finding information on it is not difficult. What is difficult is tracking down the con artists behind them. Many are located in other countries. And with the introduction of cryptocurrency it is very difficult to trace the money stolen.
There are a few things that can be done to protect yourself such as making sure that your name is on the government's Do-Not-Call-List. Do not answer phone calls that you do not trust, especially if it is from a major corporation or government agency UNLESS you are expecting a call by appointment from them.
Authorities could do more than they have so far. There should be a public campaign targeting schools, workplaces, and the community on the dangers of identity theft and fraud both at home and work. Both are targets of con artists.
Make it a topic of conversation with your parents, children, friends and coworkers to NEVER give personal or financial information to strangers over the phone, especially if they attempt to get banking or credit card information from you. Hang up and report the call to the local police.