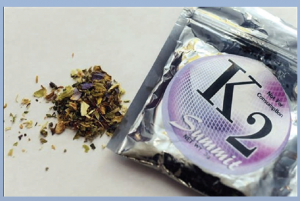 Press Release:
The Bishop Police Department would like to make the public aware of the increasing popularity of synthetic marijuana in Bishop. Synthetic cannabinoids, also referred to as "Spice," "K2," and "Blaze" is a psychoactive herbal and chemical product, which when consumed is suppose to mimic the effects of cannabis. "K2/Spice products are a mixture of herbal/spice plant products sprayed with potent psychotropic drugs, often contaminated with unidentified toxic substances which contribute to various adverse health effects, also cause hallucinogenic effects similar to the effects of PCP." (Narcotic Educational Foundation of America) Synthetic marijuana is normally marketed as herbal incense and or smoking blends which can be purchased at local convenience stores, gas stations and on line for $25.00 to $60.00 a package.
Bishop is not immune to this product and we have had reports of juveniles purchasing synthetic marijuana and becoming very ill. The symptoms and side effects of synthetic marijuana are; delusions, hallucinations, loss of consciousness, paranoia, increased aggravation, dilated pupils and vomiting are just to list a few. These products are being sold over the counter and targeted at our young people as a safe and legal alternative to marijuana. So please be aware of what your children are purchasing and the dangers it may impose to their health.
Selling and purchasing synthetic marijuana is a misdemeanor and can be a punishment of a fine up to $1000.00 or imprisonment in a county jail not exceeding six month. If you have any questions and or concerns, please contact the Bishop Police Department.