Services will be held at 1:00 P.M., Saturday, November 21, at the First Presbyterian Church in Bishop for long time Owens Valley resident Richard "Dick" Noles, followed by a reception in Hillis Hall.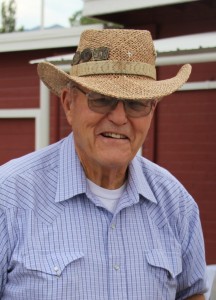 Dick passed away on Wednesday, November 4, 2015 at Northern Inyo Hospital following a year of treatment for Lymphoma Cancer. Dick was born in Palo Alto, on June 23, 1933 to Cathryn and Clifford Noles. He graduated from Bakersfield High School in 1951. Dick spent summers on the Kern River where he met his wife to be, Pat, when both were 13 years old. They were married in 1952 and had two sons, Rick and David.
Dick went to work for Southern Calif Edison in Kernville before transferring to Oxnard, Torrance and to Bishop in 1966, where he retired in 1990. He enjoyed nearly 50 years of volunteer work in the Owens Valley, which he dearly loved.
The success of these efforts he attributed to volunteers who made major contributions in labor, equipment, material, food refreshments and financial support.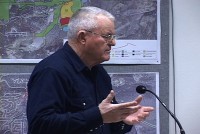 One the first projects was the expansion of the city park, including the pond and gazebo. It took three years to complete that job. In 1988 the Water for Wildlife project was started to introduce water sources in our local mountains to benefit wildlife. This project lasted for twenty years with the instillation of 29 guzzlers. Over 100 volunteers installed the units which are still in operation.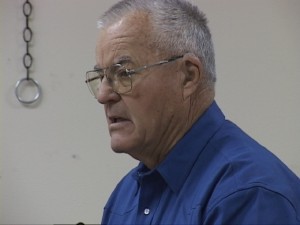 One of the projects dearest to his heart was to establish an Eastern Sierra ATV Adventure Trails System in Inyo County which continues to be an on going project.
Over the years handicapped platforms have been installed at local ponds. In 1993 he was asked to gather volunteers to monitor radio collars on the Buttermilk deer herd winter range. For the next 5 years deer were monitored to determine the mortality rate and cause of fatalities.
Dick is survived by his wife of 63 years, Pat, two sons, Rick and wife Bonnie of Lee Vining and David and Jeannie of Bishop, five grandchildren, Pete Noles, Garrett Noles, Kari Face and husband Dan, Kristin Noles, Kristi Houston and husband Will. Dick also has 4 great grandchildren, Cameron, Corbin, Riley and Aiden.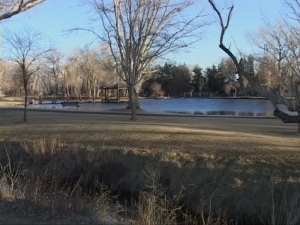 Dick was a member of the First Presbyterian Church of Bishop for 49 years where he looked upon his friends and his church family.
In lieu of flowers donations can be made to the Cancer Society or a charity of one's choice.