With the Mono Supervisors lined up against him, Mono Assessor Jim Lovett has found himself the subject of a citizen's recall. Lovett is in charge of calculating the tax value of property in Mono county. officials have expressed concern over the potential for lost tax revenue to fund public services.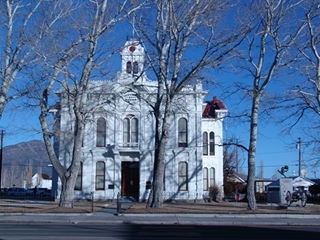 Others have been more blunt. Mono Supervisor Bill Reid has said that Lovett has an alcohol problem that has lead to serious behavioral and work ethic problems.
The Supervisors have hounded the Assessor and resorted to subpoenas to force Lovett to show up for board meetings. They have also taken away the Assessors vehicle allowance – one of the only recourses the Supervisors have against the elected Assessor.
Supervisor Reid said that rather than have the supervisors start the recall effort, he thought it would be more appropriate for the citizens to start a recall effort.
The recall petition includes 10 names – Richard V. Gould, Alan B. Heinrich, Dorothy A. Burdette, Tonya Ferguson, Russell R. Veenker, Ken S. Willingham, Mike Bauer, Rebecca Buccowich, Shelley C.Channel, Traci Walker.
The recall petition states, in part, We find this recall necessary for the economic well being of Mono County. We recognize the elected office of Assessor in Mono County plays a major role in County financial health and quality of life, both countywide and in the town of Mammoth Lakes, and is a reflection of the financial health of every special district and school district in Mono County.
We have placed numerous calls to the Assessor, but he has not returned them.
Elections Manager Christi Robles said that the recall effort requires 1,630 signatures which represents 25% of registered voters.