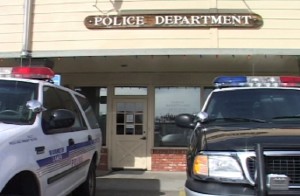 MLPD Seeking Assistance in Embezzlement Investigation
The Mammoth Lakes Police Department is requesting assistance from the public in identifying potential victims of embezzlement.
On Tuesday, May 1, the MLPD initiated an embezzlement investigation when a victim reported that a large sum of money was discovered missing from various personal and corporate accounts that were managed by their bookeeper, Susan L. Hicks.  On May 2, Susan Hicks was arrested and the follow-up investigation revealed that the suspect has at least sixteen additional clients in the Mammoth Lakes and surrounding areas.  Hicks was booked at the Mono County Jail for Forgery, Embezzlement, and Grand Theft.
The Mammoth Lakes Police Department is trying to determine if there are any other victims.  Anyone who has employed Susan L. Hicks for bookkeeping services is requested to contact Detective Hornbeck or Officer Casabian as soon as possible.
Detective Hornbeck: (760) 934-2011 X17
(760) 914-0707 (cell)
[email protected]
Officer Casabian:     (760) 934-2011 X0
[email protected]