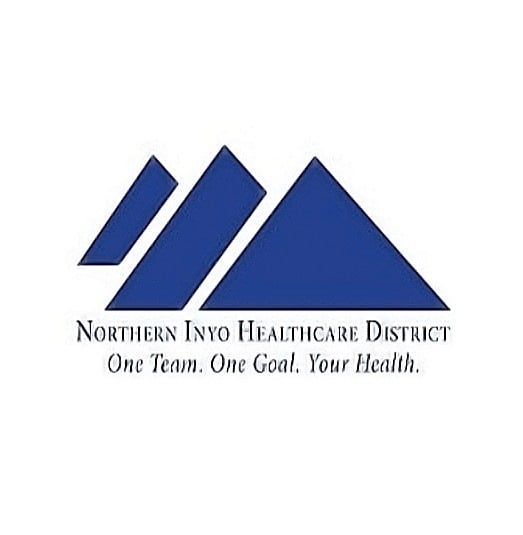 Due to extreme weather and potentially dangerous travel conditions, Northern Inyo Healthcare District made the decision to close our clinics and diagnostic services Friday, Feb. 24 at noon and Saturday, Feb. 25 to ensure the safety of our patients and employees. Clinic staff will return voice mails and respond to patients as soon as possible when operations resume.
If you feel your condition cannot wait, our Emergency Department remains open 24/7. Also, our Labor& Delivery Department remains open 24/7.
NIHD asks that patients accessing the hospital use the Main Lobby or Emergency Department entrances only. NIHD will do its best to keep adjacent parking open, as plow services are available.
Below is an update on our clinics and diagnostic services:
• Rural Health Clinic
o Closed as of noon Friday
o Closed Saturday
• Rural Health Women's Clinic
o Closed as of noon Friday
o Closed as usual Saturday
• NIA General Surgery
o Closed as of noon Friday
o Closed as usual Saturday
• NIA Pediatrics
o Closed as of noon Friday
o Closed Saturday
• NIA Internal Medicine
o Closed as of noon Friday
o Closed as usual Saturday
• NIA Orthopedics
o Closed as of noon Friday
o Closed as usual Saturday
• NIA Specialty Clinic
o Closed as of noon Friday
o Closed as usual Saturday
• NIA Virtual Clinic
o Closed as of noon Friday
o Closed as usual Saturday
• NIH Physical, Occupational & Speech
Therapy
o Closed as of noon Friday
o Closed as usual Saturday
• NIH Diagnostic Imaging
o Closed as of noon Friday
o Closed as usual Saturday
• NIH Laboratory
o Closed as of noon Friday
o Closed Saturday
• NIH Cardiopulmonary
o Closed as of noon Friday
o Closed as usual Saturday
• All NIHD Business and Administration
Offices
o Reduced services Friday, please
call for specifics (760) 873-5811
o Closed as usual Saturday