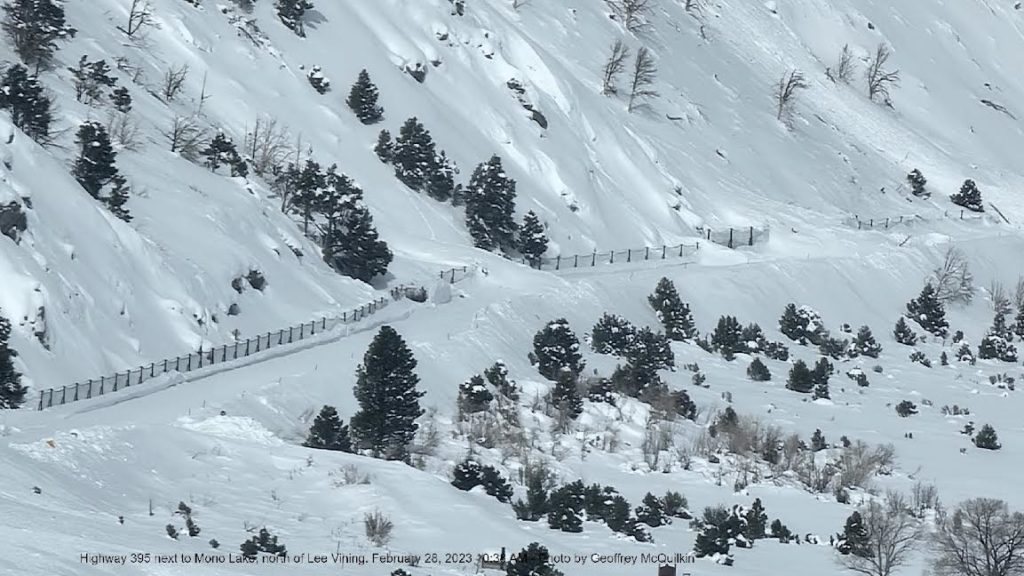 Mono County, Mammoth Lakes Declare Emergency
Mono County has literally been divided in half with transportation between points north of Lee
Vining and points south nearly impossible. The Town of Mammoth Lakes is running out of
places to put snow. The National Weather Service web page shows nothing but snowflakes
from Wednesday through Sunday. The only variation is the possibility of snow mixed with rain
as temperatures rise on Thursday.
The Mono County Board of Supervisors and Mammoth Lakes Town Council both went through
the formality of reinstating existing declarations of emergencies Tuesday. This is the County's
third resolution to extend the emergency declaration since January 10. District 2 Supervisor
Rhonda Duggan summed up the situation succinctly "We're all tired."
Mono County has requested help from the Red Cross and was told "they're coming when they
can." The snow and rain events on the more highly populated west side of the Sierra's have
garnered wider attention and consumption of resources.
Director of Emergency Management for the County, Chris Mokracek said a full team of
emergency help is on its way but will be based on Bishop since EMS teams do not base in the
middle of a disaster. His department will get information out on location of sand bags and other emergency communications.
Mono County's Office of Social Services opened shelters in late February. Director Kathy
Peterson told the Board the warming center in Bridgeport served 200 people. Additional
shelters have also opened in other communities. Mono County was one of the counties
included in Gov. Gavin Newsom's March 1 emergency declaration.
Mammoth Lake's Town Council meeting followed a similar recital of snow disasters. Town
Manager Dan Holler updated the town's preparation for the next storm that threatens 100 mph
wind. Crews are clearing storm drains in anticipation of a new flood of rain/snow mix. The Town has been getting requests to help shoveling snow off roofs, but Holler said town workers can't work on private property. The Town will have options for financial assistance; the emergency declaration will help with that process.