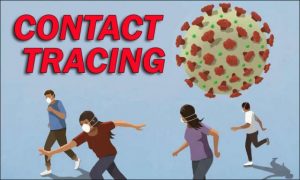 Following a rapid rise in positive COVID- 19 (Coronavirus) cases, the Mono County Health Department (Public Health) is urging residents and visitors to follow proper guidance and protocols upon receiving a positive COVID-19 test result.
The dramatic increase in positive COVID-19 cases is impacting the Public Health Department's ability to provide adequate contact tracing services, and it is important that infected individuals adhere to the following guidance to help mitigate further spread:
1. Isolate for a minimum of five days beginning the date you tested positive for COVID-19. Avoid all contact with others, including members of your family.
2. Notify all individuals that you have been in close contact with over the prior seven-day period before testing positive, and encourage them to test for COVID- 19 infection.
3. Once your symptoms have resolved, and following your five-day isolation period, you may return to work and normal activity.
4. If you experience severe symptoms, such as shortness of breath, or if your symptoms do not improve, see your medical provider or report to the Emergency Room immediately.
The Public Health Department will continue to provide contact tracing services as quickly as possible, but residents are encouraged to follow the previously outlined guidance until they are contacted.
The COVID-19 Portal can be accessed here: https://coronavirus.monocounty.ca.gov/.