https://monocounty.ca.gov/sites/default/files/fileattachments/elections/page/30549/electionsummaryreportrpt_semi-final.pdf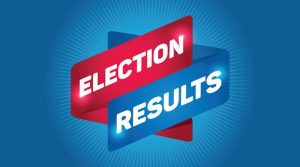 For national news nerds, Tuesday night was the semi-culmination of a two-year wait. With eight months to go for the big finale, here are the local results as of the first report-out with less than 50-percent of eligible votes:
County Supervisorial Races
District 3 Supervisor Bob Gardner and District 4's John Peters running uncontested. The sole contest was for Southern Mono's District 2.
Rhonda Duggan holds a slim margin with 361 votes followed by Josh Rhodes at 305. Write-in Eric Olson trails with 59.
House of Representatives
Christine Bubser has a strong lead with 1,114 votes. Jay Obernolte holds down second place with 598. The also-rans include Tim Donnelly with 365, Bob Conaway, 139 and James Ellars, 102.
Democratic Presidential Primary
Senator Bernie Sanders held a strong lead with 373 votes followed by Joe Biden at 283, Elizabeth Warren at 192 and Michael Bloomberg, 136. The folks who threw in the towel just prior to the primary were Pete Buttigieg with 149, and Amy Klobuchar with 91.