Tired of power outages, some residents of Mammoth Lakes called Sierra Wave. We spoke with Dan Brady of Edison. He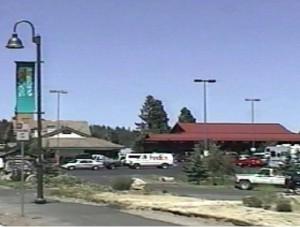 said that squirrels have caused several power outages although not the one Tuesday.
Brady said that Tuesday crews were performing a switching program to maintain circuits out of the substation in Mammoth. He said they did not expect an outage but one of the switches in the process failed. Power went out widely in Mammoth for a minute or two.
Several outages have occurred in Mammoth this summer. One in July left many in town without electricity for a number of hours and even overnight. The cause of that problem was a component in an underground electrical vault on Frontage Road. That incident irritated a number of residents who called members of the Town Council.
Brady said he will appear at the September 22nd Council meeting to talk about the electricity situation. He did confirm that September 8 the power went out because squirrels go into overhead lines. Another squirrel-related outage happened in August, Brady said.
The Edison man explained that the equipment includes fail-safe measures that will shut power down if there is danger of equipment damage. In that situation, Brady said, the system will try to re-boot if the dangerous situation has passed.
With a couple of outages in July, more in August and two in September, a public discussion of the situation is expected to reveal more details about Edison's Mammoth system.