The call no one wants to get from your bank – Hello, we have detected what we think is fraudulent activity on your credit card.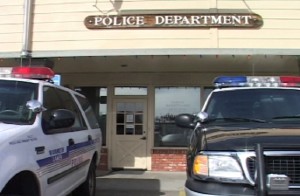 In the past few weeks, at least 5 local people have received that kind of phone call. Mammoth Police continue to investigate illegal use of locals credit card accounts in big cities.
Mammoth Police Detective Doug Hornbeck said that the department investigated several cases of fraudulent use of credit cards that belong to employees at Mammoth Mountain's Main Lodge. Some of the people involved in current investigations did use their cards in Bishop at Vons and Rite Aid and other locations and in Mammoth Lakes.
Detective Hornbeck said the pattern seems to be use of cards locally and a week later, fraudulent use in southern California or Big Bear. In one case, Mammoth Police will wait to see surveillance video of a man who used a local's card number in Big Bear at a cigar shop.
Overall, amounts stolen add up to around $1,000 per person or more.
Hornbeck said police are also investigating the possibility of what is called the use of "skimmers", devices that read all of your personal data from a credit card. Clerks can use skimmers in any kind of store, and in some cases skimmers are inserted in ATM machines and gas pumps to steal personal data.
In the local cases, the source remains a mystery, but police are on it.