Mammoth Town Council members Neil McCarroll and Skip Harvey agreed to sit on a subcommittee to discuss the relinquishment of Hwy 203 from Caltrans to the Town of Mammoth Lakes.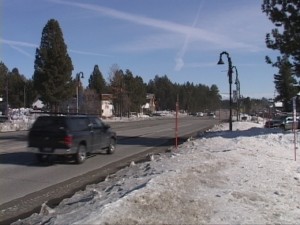 The topic, according to Public Works Director Ray Jarvis, comes up from time to time and is always the same story.
"Caltrans would love to give up 203 to the Town and the Town would love to take it if they had the money to maintain it," Jarvis said.
With Rusty Gregory, CEO of Mammoth Mountain, and Chuck Lande of Chadmar, poking around with designs to redevelop Main Street, the issue of who owns the road will eventually become very significant. There is only so much that can be done to the road while it remains in Caltrans' possession.
McCarroll and Harvey will start up the committee on a very informal basis just to initiate conversation about key participants and funding.