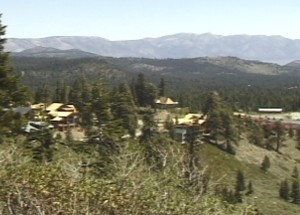 Upcoming Events
7-10-12, Tomorrow Evening, 5-7pm, Mammoth Mall Monthly Mixer. Remember to invite other business members as this is a great opportunity to network!
7-11-12, Wednesday, 1pm, Town Council Meeting, Suite Z, regarding Mammoth Airport air service and availibility. Please come to show your support!
7-11-12, Wednesday, 3-5pm, Monthly Board Meeting @ Mammoth Lakes Tourism board room.
7-24-12 Tuesday, noon to 1pm, Java Joint Monthly Luncheon
8-24 & 25, Friday 4-10pm,& Saturday 11am to 10pm, MAMMOTH ROCKS – A TASTE OF THE SIERRA @ The Village at Mammoth
Fun Stuff to do with the kiddos!
~ Mammoth Roller Rink
~ Fishing
~ Frosty's Minature Golf
~ Hiking
~ Mammoth's Kids Adventure Park
~ Mammoth Kayaks & Paddle Boards out of Gull Lake
Ad Space Available
Mammoth Lakes Chamber of Commerce is selling Ad Space on their Web Page. Please inquire for more information.
Mammoth Rocks Sponsorship
Help make this event all that it is! Our common goal is to increase "Heads in Beds!" To ensure its success, we need your help! Please consider being our nextsponsor
Educational Training
The last educational training the Chamber and ML Tourism put on was so successful that we are putting on another one. Christie Osborne will be our speaker again. Our tenative date is July 25th. Please let us know if you are interested!
Mammoth Rocks – A Taste of the Sierra
We are 5 weeks away from the best rock event in the Eastern Sierra. We would like to invite everyone to bring their friends, families and guests to rock out with us.
However, in order to keep bringing this FREE event, we are in need of SPONSORS. Find out more about all our different sponsorship packages.
We are also looking for volunteers who can help participate during the event.
What can you do to be a part of this great event?
For More Information please contact Quart Keyes with the Mammoth Lakes Chamber