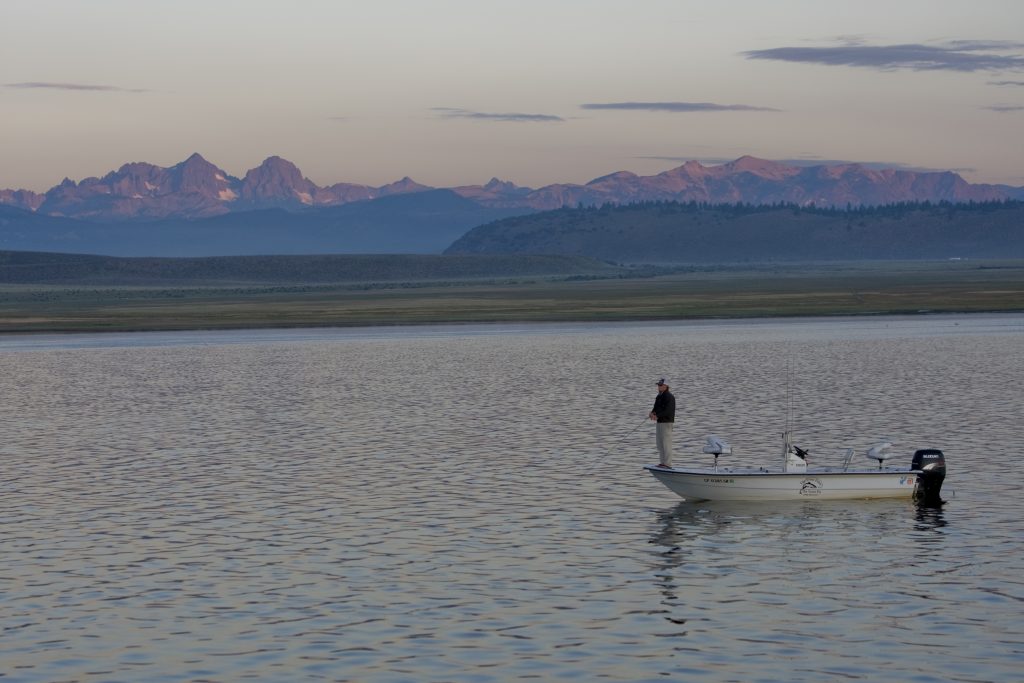 Lake Crowley Conditions: Please Don't Drink the Water
Mono County Environmental Officer Louis Molina eased some of the anxiety over conditions at  Crowley Lake during Tuesday's Board of Supervisors meeting. While the "Caution" signs would remain in place through the rest of the season, the algae situation could be worse.
The concept of "Caution" is the best option available once the algae starts to bloom. Molina explained. It is the bottom and best tier of signage. The worst condition, "Danger," translates to "stay away from the water;" "Warning" puts specific restrictions in place. Once the algae bloom starts to recede, waters carry the least horrifying "Caution" level. Signs are posted at Hilton Bay and the Marina. Algae is relatively normal; the issue is the toxins in the algae.
The last test by the Lahontan Regional Water Quality Control occurred in late June. Molina explained that Lahontan and the Los Angeles Department of Water and Power are in touch. The Department also conducts routine water sampling since Crowley Lake is officially Los Angeles drinking water. "At some point they (LADWP) may decide to take the signs down," Molina told the Board.
So what does all this mean for recreators; primarily only a little common sense:
Children and pets need to stay away from the water

Anything that comes out of the Lake should be washed

The water should not be used for cooking
Don't eat shellfish from the Lake. Molina acknowledged that shellfish do not exist in the Lake, so that was the least concerning