The Inyo National Forest has announced that they are at Preparedness Level 5, the highest level of fire activity. At least 80 percent of the country's incident management teams and wildland firefighting personnel are committed to fire incidents. Please share and help us reduce the threat of wildfires in the Eastern Sierra.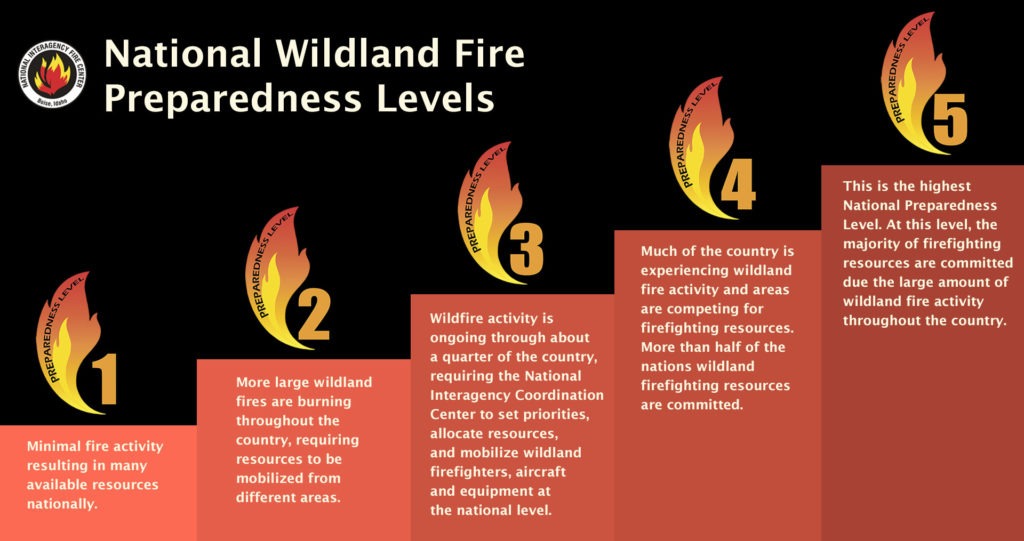 Fire Restrictions remain in effect for the Inyo National Forest and Bishop Bureau of Land Management (BLM). Campfires are allowed only in developed campgrounds and recreation sites. A portable stove or lantern using gas, jellied petroleum or pressurized liquid fuel may be used with a valid wilderness or California Campfire Permit in dispersed areas. Smoking is only allowed within an enclosed vehicle, building, a developed recreation site, or in an area at least three feet in diameter cleared of flammable material.
A common fire cause during the summer is dragging chains. Whether you're towing boats, campers or any other trailer, ensure your tow chains are not coming into contact with roadways and sending sparks into the dry grass on sides of highways!
Do not drive or park on dry vegetation.
If you have a firewood permit, be aware of Chainsaw SHUT DOWN Days on VERY HIGH and EXTREME fire danger days. On these days you will not be allowed to use a chainsaw for either all or part of the day. For information on Forest closures in effect, call the pre-recorded message number: 760-873-2555. On days when you can use a chainsaw, spark arresters are required! Also you must have a shovel or fire extinguisher available at all times when cutting.