Inyo County press release
Inyo County has awarded grants totaling $25,000 to local non-profit organizations to help fund programs, projects or events taking place from mid-August to the end of this year.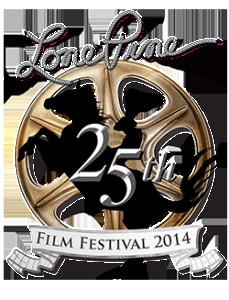 The grant funding was made available as part of the Fall Cycle of Inyo County Community Project Sponsorship Program grants. Eleven local projects or programs will receive the county grant funds. The final grant awards were approved by the Inyo County Board of Supervisors on Aug. 18.
Local non-profit organizations submitted grant requests which were then reviewed by a grant review panel made up of residents of Bishop, Independence and Lone Pine. The panel scored the grants, made recommendations for approval and suggested a level funding for each grant. The panel's recommendations were approved by the Board of Supervisors with no changes.
Following is a brief description of the programs and events that received grant funding:
The 2015 Lone Pine Film Festival (Lone Pine Film History Museum): The 26rd annual Lone Pine Film Festival is one of the County's trademark events highlighting the region's extensive and important role in film and television history. The three-day festival (Oct. 10, 11, 12) attracts film and TV fans from around the state and nation, and helps promote Inyo County as a location for film, television and commercial shoots. Funding Request: $6,500; Grant Award: $6,000.
Alabama Hills Location Map and Brochure (Lone Pine Film History Museum): This new publication will inform visitors about attractions in the Alabama Hills and surrounding area and how to safely get to those attractions. Grant Award: Funding Request: $1,600; Grant Award: $1,000.
Interesting Facts About Lone Pine (Lone Pine Chamber of Commerce): This grant will allow the Chamber to reprint a previously published, fold-out brochure that was extremely popular. The brochure contains historical information about Lone Pine (businesses, bars, events, etc.) and information about surrounding attractions and towns, from Death Valley to Independence to Kennedy Meadows. Funding Request: $2,000; Recommended Award: $1,600.
Inyo County Article Writing Contest (Lone Pine Chamber of Commerce): This new promotional effort is tailored along the same lines as the Lone Pine Chamber's successful photo contests. In this case, the chamber will be soliciting enlightening, informative, funny or personal stories about visitors' experiences in Inyo County. Using the winning articles to promote Inyo County matches the trend to use "authentic," unfiltered experiences described by peers. Funding Request: $4,500; Recommended Award: $3,500.
Celebration of the Good Ole Days (Bishop Museum and Historical Society – Laws Museum): This annual, one-day event features historic craft displays, hands-on activities, games, live music, the delightful, homemade pie auction, and other family fun. The event is also an excellent opportunity to highlight all of the exhibits at Laws for locals and visitors. Funding Request: $2,500; Recommended Award: $2,200.
Bishop Area Chamber of Commerce and Visitors Bureau Website Improvement (Bishop Area Chamber of Commerce and Visitor's Bureau): The Bishop Chamber's website, bishopvisitor.com contains up-to-date information on events and activities throughout Inyo County in addition to information about Bishop. Updating the site and translating it into several languages will enhance the ability of the chamber to provide information and updates to potential visitors to Bishop and the County. Funding Request: $10,000; Recommended Award: $3,900.
Eastern Sierra Bouldering/Climbing Locations Brochure (Bishop Area Chamber of Commerce and Visitor's Bureau): This new brochure would highlight Inyo County's world-famous climbing and bouldering areas, from Bishop to Lone Pine to the High Sierra. The brochure will provide information about the types of climbing available — bouldering, peak ascents, technical climbing — and how to access those sites and other information. Funding Request: $4,572; Recommended Award: $4,000.
Travel Show Promotion Partnership (Bishop Area Chamber of Commerce and Visitor's Bureau): The Bishop Chamber has been attending various travel shows for years, and in 2015 will be at five travel shows targeting consumers in Los Angles, Long Beach, San Diego and the San Francisco Bay area. The grant will help the chamber update and diversify its travel show booth/display/presentation to include a wider array of events and activities in Inyo County and Bishop. Funding Request: $4,000; Recommended Award: $2,000.
Railroad Express Holiday Event (Bishop Area Chamber of Commerce and Visitor's Bureau): The "Railroad Express" will be a new Christmas event in Bishop. Partnering with the Laws Railroad Museum, the event theme will be based on the popular children's book, "Polar Express." Participants will have a train ride with Santa at Laws and enjoy other family holiday activities. Funding Request: $3,000; Recommended Award: $800.
Over the past eight years, Inyo County CPSP grants have provided funds to county based non-profits to help sponsor events ranging from marathons to fishing derbies to concerts, contributed to projects as diverse as web page redesign, murals and printing of promotional brochures, and paid for advertising that promotes local and regional events and programs.
The CPSP program is focused on helping local organizations promote activities and programs that bring visitors to the area, and also supports events and programs that enhance the cultural and recreational quality of life of the county's residents.
There will be a Summer Round of CPSP grants for events and programs completed between Jan. 1, 2016 to June 30, 2016. The application period for those grants will be announced later this year.