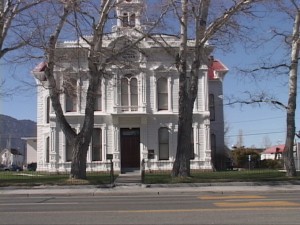 Mono County Administrator Jim Arkens issued a press release that basically says IMAAA will no longer function in the Eastern Sierra.  That release says that the governing Board of the Inyo Mono Area Agency on Aging (IMAAA) voted unanimously  to terminate its contract with the California Department of Aging effective June 30, 2012, as a result of State underfunding.
IMAAA administers senior programs in both Inyo and Mono Counties.  IMAAA currently contracts with Inyo County to provide administration of the program.  The vote was a result of a request from Inyo County for an additional $165,000 in administrative fees from Mono County, while Mono County only receives a total of $170,000 in State funding for services.  Governing Board member and Mono County Board Chairperson "Hap" Hazard stressed throughout the meeting Mono County's commitment to its senior citizens and the services provided to them.   He stated at the meeting that the Mono County Board of Supervisors insists that funding be spent on services for seniors and NOT  on administration.
The governing board will be notifying the California Department of Aging of its decision and will work with the State during the transition period.