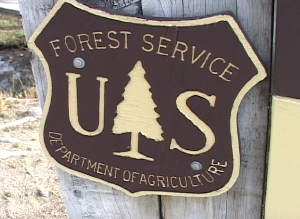 Firewood Season  (press release)
BISHOP, Calif., May 9, 2014 – The Inyo National Forest announces the opening of personal use fuelwood season starting Thursday, May 1, 2014.
Fuelwood permits go on sale at Ranger Stations and Visitor Centers beginning Monday, April 28th. Maps showing areas open to cutting are available with a purchased fuelwood permit. Fuelwood permits are still $15.00 per cord with a two cord minimum purchase. The forest instituted the Point of Sale System (POSS) in 2013 that allows permittees to use credit cards to purchase fuelwood permits.
Fuelwood permits, as well as information about current conditions and accessibility to the fuelwood collection sites, may be obtained at the following locations:
Mono Basin Scenic Area Visitor Center in Lee Vining, (760) 647-3044 Mammoth Lakes Welcome Center in Mammoth Lakes, (760) 924-5500 White Mountain Ranger Station in Bishop, (760) 873-2500
Fuelwood permits can be purchased at Mammoth and Mono Basin locations between the hours of 8:00 am -11:30 am and noon – 4:30 pm and at the White Mountain Ranger Station between 8:00am – 12:00 noon and 1:00 pm – 5:00 pm. Permits initially will not be available at the InterAgency Visitor Center in Lone Pine.
Firewood can be found at Antelope, Dry Creek, Hartley, Oh! Ridge and Reversed Peak Forest Management Areas as designated on the fuelwood map. Other areas may be opened later this season.
The special fuelwood collection area along Highway 203 between the Mammoth Scenic Loop and Chair 4 has been closed to gathering. The available fuelwood has been collected.
The Inyo National Forest will institute shut down days (for chainsaw use) based upon the daily Project Activity Level. Permit holders can call (760) 873-2555 for information on activity levels.