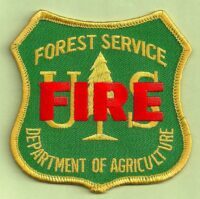 (Update July 23 at 1:30 pm.)
Dexter Fire –
The Dexter Fire remains at 2965 acres, 97% contained, and the fire area closure remains in place. Crews continue to mop up and suppression repair activities. Closure information, maps, photos and updates are posted on InciWeb at:
https://inciweb.nwcg.gov/incident/7656/
.
Glacier Fire –
The Glacier Fire remains at 41 acres and 95% contained. No closures are in effect. A hotshot crew continues improving and strengthening containment lines and mopping up. Full containment is expected this evening if weather conditions hold. Updates for the Glacier Fire are posted on InciWeb at:
https://inciweb.nwcg.gov/incident/7668/
.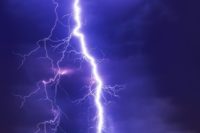 Lightning Fires –
The Volcano and Templeton Fires in the Golden Trout Wilderness are surrounded by volcanic rock and have shown no signs of growth. The Summit Fire was contained at 0.25 acres. Reconnaissance flights continue as needed to check for new lightning-caused fires following the last round of thunderstorms. As the area warms and dries new fires may be discovered. These lightning holdovers can be discovered up to a week after a storm.
Thunderstorms are in the forecast again starting late Sunday and throughout next week. For weather information, please visit the National Weather Service website at
www.weather.gov/hnx/
.
There are some highway and area closures to the north of the Inyo NF due to the Tamarack Fire burning on the Humboldt-Toiyabe NF (information:
https://inciweb.nwcg.gov/incident/7674/
). If you plan on travelling on Highway 395 north of Bridgeport, please check with Caltrans for current road status:
https://roads.dot.ca.gov/
.
Smoke from the Tamarack and other wildfires in neighboring forests is drifting into the Eastern Sierra. When you smell wildfire smoke, the best way to prevent breathing harmful particles is to stay indoors with windows & doors shut and AC set to recirculate.