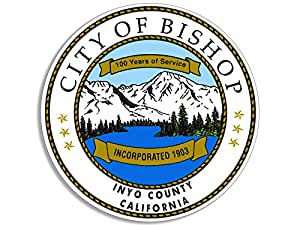 With an April 22 deadline to fill the Emergency Medical Service need in the north end of Inyo
County, the governing bodies from the Bishop City Council and Rural Fire Protection District
held a joint meeting Wednesday to update residents covered by both entities.
The announcement that Symons would not be providing ambulance or emergency medical
service came in late January. The reason: providing that service was no longer financially
sustainable with insurance reimbursements not sufficiently covering the costs. Bishop's
department and RFPD formed a joint committee to find a solution. Two months may seem like
a reasonable time frame, but the road from a local solution to approval is complex. Luckily,
Bishop's Chief Joe Dell began the process of equipping and staffing his department to provide
back-up to Symons two years ago, so Bishop is not starting from scratch.
Inyo's Health and Human Services Director Marilyn Mann explained the complex time crunch.
A new EMS provider will have to go through regional oversight with the Inland Counties
Emergency Medical Agency. The normal time line for an agency to get an exclusive operating
area is six months to a year. Mann admitted there isn't enough time to satisfy ICEMA. But,
ICEMA is willing to help fast-track the process and to look at a short-term bridge, Mann said.
The first step is a request for proposal for a consultant to help with ambulance service in the
short term—until a permanent solution is in place. A second RFP, down the line, will end up
with proposals to fill the need long-term. These RFPs specifically spell out in detail the services
required. "We've been meeting with a (potential) consultant," Bishop City Manager Destin
Dishion said. "He thinks we'll get a response to our (first) RFP by April 22." He went on to say an
emergency can be declared to help fast-track the process. Mann will take that possibility back
to Inyo's chief administrator and county counsel. Changes to the emergency response system
were made during COVID, but that state-wide emergency is no longer in place.
Bishop Mayor Jim Ellis asked if there were models developed for similar situations in other
communities. Mann explained that with Basic Life Support, yes, there were, but Advanced Life
Support "is a different deal—there are systemic issues statewide." (ALS is what we see on
Chicago Fire and Station 19, requiring a paramedic and allowing for invasive procedures).
According to Ellis, the RFPD wants ALS service.