Death Valley is the hottest, driest, and lowest place in the country, but last Friday, July 9,  it was really hot as it hit 130 degrees Fahrenheit for only the fifth time in its recorded history. On the following Saturday, July 10, it was 129.4 degrees, according to the National Weather Service.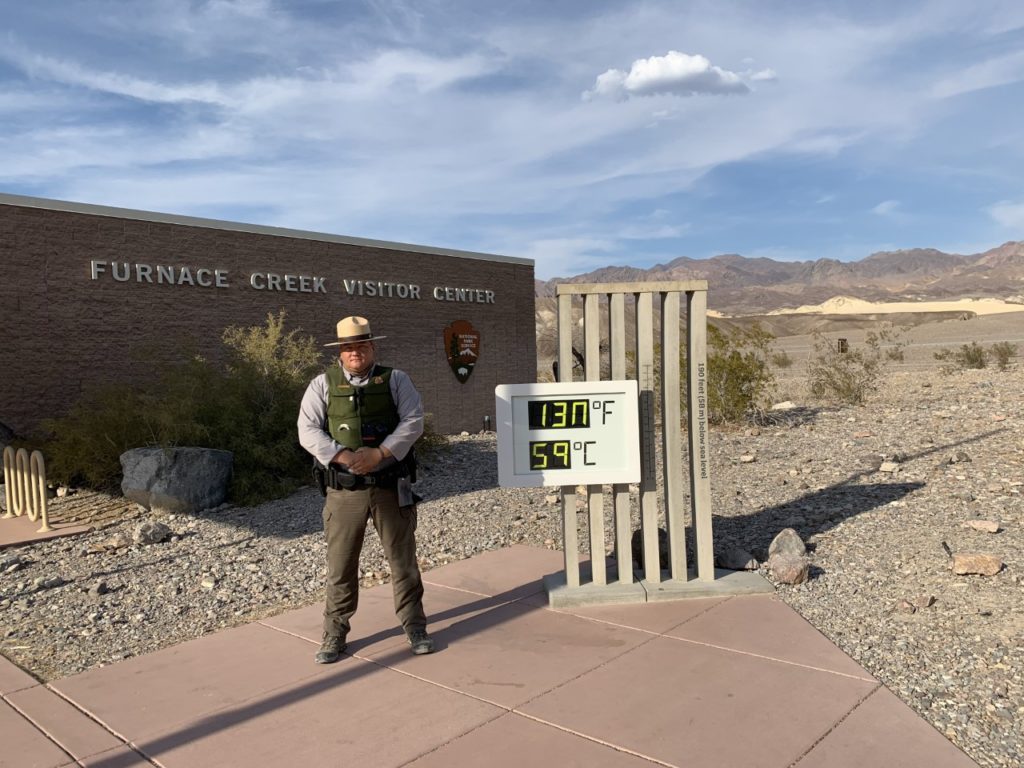 As hot as 130˚F is, it is not the hottest day on record for Death Valley. That record would be the all-time high of 134 degrees, reported over 100 years ago in what is now called appropriately enough, Furnace Creek. While that record has been widely disputed, the 134-degree mark recorded in 1913 is still the official record as recognized by the World Meteorological Organization.
There is the oft-repeated axiom that "well, at least it's a dry heat." Thankfully, that is true because no one in their right mind wants to be in weather that is scorching hot with a high level of humidity as recently happened in the state of Washington and Oregon, as well as across the border into Canada in British Columbia where hundreds died from the deadly combination of heat and humidity.
According to DVNP, the record for the highest number of consecutive days of temperatures 125 degrees or higher sits at 10, and that was set between June 28-July 5 in 1913. Consecutive days or not, even a single day of very high temperature can be life-threatening. Visitors to Death Valley are encouraged to always carry plenty of water with them, and to drink it often, even if not thirsty. Wear light-colored, loose fitting clothing, sturdy shoes, and wear a hat and sunglasses. Also, use sunscreen and avoid being out in the sun for long periods of time. Seek shade and shelter whenever possible.
Death Valley has a well-earned reputation from which it got its name.  In 1849 during the California Gold Rush, it was called "Death Valley" by prospectors and others seeking to cross the valley on their way to the gold fields, after 13 pioneers perished from one early expedition of wagon trains.