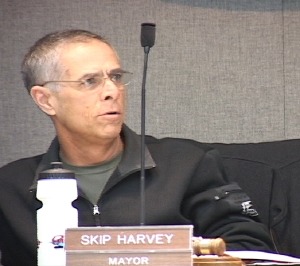 Privately, it seems just about everyone in Mammoth Lakes is talking about the seeming dismantling of town government.  Councilman Skip Harvey wants constituents to talk to him about that or anything else on their minds.
Harvey will hold open office hours to talk to citizens next Tuesday, July 5th from 4pm to 7pm at the Base Camp Cafe on Main Street.  As he put it, "You talk.  I listen."
So, you can take those burning questions about town finances, services, the future, the past to Councilman Harvey and he will take note.  Some have suggested that citizens can request issues of concern become agenda items at meetings for official discussion.
Councilman Skip Harvey – open office hours – Tuesday July 5th, 4pm to 7pm, his office at Base Camp Cafe.