Coso Geothermal and Little Lake Ranch have settled a lawsuit filed by Little Lake alleging serious environmental problems with Cosos plan to pump the underground at Hay Ranch in far southern Inyo and export water south to the geothermal plant.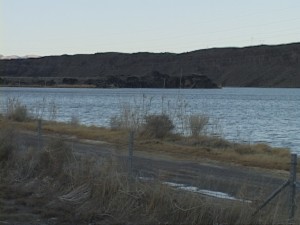 In a press release, Coso states that the company will assist LLR in providing improvements around Little Lake to ensure that water for recreational and habitat conservation purposes remains available, consistent with historic conditions.
No further details were provided.
The press release does state that When completed, the Hay Ranch Water Project will boost renewable energy production at the Coso geothermal resource and allow geothermal energy to serve an estimated 50,000 additional California homes.
Coso expects to complete construction of a 9-mile pipeline later this year, which will be used to deliver supplemental water to the Coso project.
The Inyo Supervisors had denied an appeal of the Planning Commission approval of Cosos groundwater pumping and export plan. Coso and Inyo both maintain that monitoring plans and careful observation will forestall environmental damage by the groundwater pumps.