Instantaneous impressions and conclusions that bubble up whenever we meet a new person or confront a complex situation or have to make a decision under stress. Malcolm Gladwell, author of the book, Blink, says he thinks we should pay more attention to those fleeting moments, and we would end up with a happier world.

Wow. We ran across this book earlier in the week when we checked out the Mammoth Women's Club's Speed Dating fundraiser. Gladwell goes for speed dating, too. He theorizes that we know, fast, what's up with just about everything. That intuitional instant impression.
This is one more skill obliterated by bureaucracy that, instead, must refer to the rule book for darn-near everything. Should we lower the regulatory boom or not? Life does not shake out to black and white. Lots of color and shades in there. The letter of the law just can't hack it. The leaders in various bureaus could call for some blinking and deciding instead of reading and denying. Hey, we like that!
In little more than a blink of an eye, we get older! In some cases, we get smarter. That's why Lynn Daucher, Director of the California Department of Aging stated this week that "older workers are valued for having a good work ethic and for providing experience, knowledge and dependability in the workplace." Daucher said this because Governor Schwarzenegger proclaimed next week "Employ Older workers Week". Okay. We're hip to that. The State says that 80% of baby boomers plan to work well past the age of 65, so think about hiring the gray-haired and smart.
Good news from the realm of the bureaucratic. Recently, local officials who take part in the Inyo Unified Command meetings stayed after and talked about the Inyo Complex Fire and how things can be done better in the future.
Forest Service PIO, Nancy Upham, said the group recognizes that many years pass by between major events like the 35,000-acrefire this summer. So, officials will try to figure out how to stay current and ready for something that comes along so rarely.
More groups are forming, and our officials are talking about this. That makes us feel better.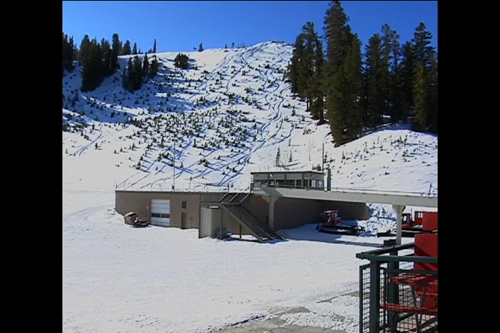 So does the fact that lots of folks went to work to boost June Lake's future, including the Ski Area. Look for a meeting next month where ideas will come out about how to strengthen the community. Last winter hurt, a lot, when June Mountain had to close early. Too much dirt, not enough snow.
Now, folks have decided to apply their brains to the situation.
A number of Bishop-area residents wonder why brains seem to have been missing in application to the traffic situation in the northeast area of the City. Our newsroom lurks there, and so do a number of sticky-wicket traffic knots.
Remember when Kmart came to town? They put up $300,000 for a stop light somewhere in the area, to help regulate increased traffic. It never happened? Helloooo, was someone asleep at the wheel? Or, perhaps at a desk?
So, now we have a bizarre exit and entry onto Main St. that causes lots of driving into the Simpson Tire lot to make a cock-eyed turn back onto Main St. The set-up also creates whipping in and out of Wye Rd. and Highway 6.
Bishop's Public Works Director Dave Grah tells us that Caltrans has identified the Wye Rd. Highway 6 intersection as a place they want to improve. What does this mean? Possibly a re-alignment of the intersection or even a Round-About.
As one citizen put it, "How 'bout we do something there before more people get hurt!?"
Sounds like a good idea.
Suggestion for a new Inyo County Administrator – How about the apprentice of Darth Vader in new Star Wars game just released this week. Then, if anybody wants to mess with us, they'd have to reckon with the dark side!!
On to other local chit chat. The new Athletic Director at BUHS has drawn strongly polarized views. The grapevine dropped these two comments into the Bureaucrat Beat newsroom – some like the new guy because he was a New York cop and has a streetwise, no nonsense way. Others have their hackles up over what they describe as a lack of sensitivity for other peoples' territory. Stay tuned.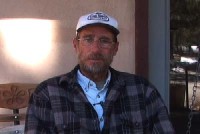 Don't touch that dial in Mammoth Lakes, either, where behind the scenes gnashing of teeth and tearing of hair over bear issues has upset the peaceful easy feeling quotient. We've decided to sit in the audience and watch, for now. We hear a Los Angeles Times reporter spent three days in Mammoth Lakes on a story about Steve Searles. He picked up on the so-called "rift" between Police Chief Randy Schienle and Bear Man Searles. We hear the reporter got the word that the Chief and the Bear Man have different styles.
The Public has one style – Serve us, please!
Blink. Done.
This is Benett Kessler signing off for Bureaucrat Beat as we await your words on our lives in the Eastern Sierra and Beyond.