Our boards of supervisors meet Tuesday – Inyo in Independence and Mono in Mammoth Lakes, videoconferences to Bridgeport.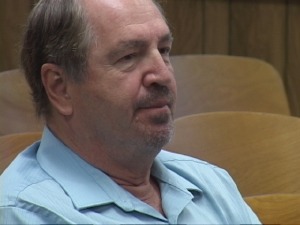 First of note – the Mono Board, which lost county administrator Dave Wilbrecht to the Town of Mammoth as the new town manager, will announce appointment of Human Resources Director, Jim Arkens, as Mono County Administrator. Arkens attended Friday's Council of Governments meeting and confirmed that the Board would offer him a year's contract for now.
On the agenda – the Board may send a letter of support for Dick Noles idea to change the regulation for Lower Rush Creek to a two fish bag limit for catch-and-keep. Currently, the creek is catch and release. Fish and Game would make the decision. The Board had also requested that someone from Fish and Game attend the meeting to update them on the status of fish stocking for the year.
The Board may also adopt a temporary budget for the new fiscal year. Veterans' Services Officer, Yvette Mason, will make a presentation on her department. A report is on the agenda on preliminary sites for a possible solar pilot project. Plus, discussions on development impact fees and solid waste issues.
In Inyo, Stacy Corless, Executive Director of Friends of the Inyo, will talk to the Board about the group's projects. The Board may adopt the new fiscal year budget as the Preliminary Budget for the year. Public Works will ask the Board to okay an agreement with the Federal Aviation Administration for the installation, operation and maintenance of FAA owned navigation communications and weather aids.
The Inyo Board will adjourn and reconvene at 6:30pm Tuesday at the Northern Inyo Hospital Board room for a public hearing to review proposals for supervisorial district boundaries. Officials have said there are no plans to change the boundaries, but following every census this issue must be considered. Inyo's lack of population growth usually means status quo.