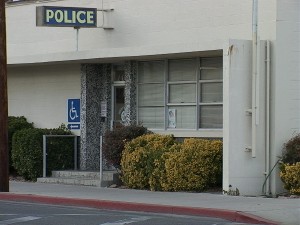 On January 22nd, Bishop Police Chief Chris Carter revealed that his Department and the District Attorney's Office had launched an investigation into an apparent embezzlement of funds within the Inyo County Welfare Office in Bishop. Now, the Chief says his Department's investigation is "at a point of conclusion as far as what we can do. We will submit it to the District Attorney," he said.
Chief Carter said he will request that arrest warrants be issued and the amount stolen be revealed. He called the amount of money involved "significant." The Chief underscored the complexity of this financial crime, and he said he expects information to go public within the next week or so.
At the end of January, Chief Carter had confirmed that Police, in conjunction with the District Attorney's Office, served a search warrant at the Bishop home of Ken and Dawndee Rossy. Chief Carter called Dawndee Rossy a "person of interest" in the embezzlement case. She is an employee of the Inyo Welfare Office.
Prior to that, Health and Human Services Director Jean Turner had issued a press release, reportedly compiled by a media consultant, that said employees in Social Services had detected "irregularities" and that a "substantial amount of money was taken."
Turner said steps were taken to stop what she called "this emerging scheme to defraud the public." Inyo Supervisor Jeff Griffiths had said at a public meeting that "We are concerned about internal controls. We want to make sure," he said, "that this does not happen again."