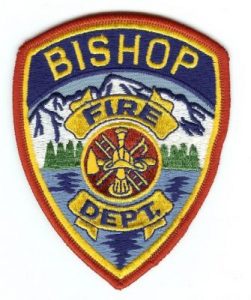 Of the 2,977 people who died on Sept. 11, 2001, 343 were firefighters. This year marks the 20 th
anniversary of the terrorist attacks that forever changed the New York skyline and American hearts, and
the Bishop Fire Department is inviting the community to join with their volunteer firefighters in
remembering the men and women who paid the ultimate sacrifice that day.
"The vivid images of towers collapsing continue to follow me 20 years later," said Bishop fire chief Joe
Dell. "The Bishop Fire Department has been climbing to pay tribute for the past three years and this year
we would like to open our event to the community. We will not forget."
The event will begin with onsite registration at 7 a.m. Saturday, Sept. 11, on the bleachers in the Mike
Boothe Memorial Arena at the Tri-County Fairgrounds. A ceremony will take place at 8 a.m. with the
climb to follow at 8:30 a.m. The firefighters hope to have 343 people participate in the climb. Each
participant will be given the name of a fallen FDNY firefighter to carry with them as they ascend and
descend the equivalent of 110 flights of stairs. Water will be provided.
The 9/11 stair climb originated in Denver, Colorado, where a group of firefighters climbed the equivalent
of 110 stories, the height of the World Trade Center, as a tribute to the fallen FDNY firefighters. The
tradition has spread throughout the fire service as participants gather donations for the National Fallen
Firefighters Foundation. Many firefighters choose to do the climb in full turnout gear, as the FDNY
firefighters did in the World Trade Center.
The link to sign up for the Bishop 9/11 stair climb is https://nfff.akaraisin.com/ui/bishop. Proceeds from
the event go to the Fallen Firefighter Foundation, which provides support and services for the families of
fallen firefighters nation-wide. Registration is $30 per person and includes a commemorative event T-
shirt, which participants will be able to pick up at the fire department in October.
For more information about the event, visit firehero.org, call the Bishop Fire Department at (760) 873-
5485, or email [email protected].