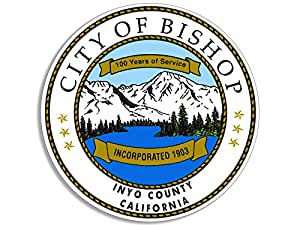 City Administrator Ron Phillips announced today that Bishop City Hall will be closed to the public starting Tuesday, January 4th, 2022. The building will tentatively reopen to the public on Monday, January 10th, 2022.
Select staff will be working either remotely or in shifts during this time to ensure continued operations of all essential business. "Due to a small outbreak of COVID-19 cases among city employees, several staff members are currently quarantining," During this period, voicemails and emails will be monitored and essential city business will continue.
If residents require assistance, they can leave a message with the department in question or at the main phone number at 760-873-5863. Contact information for all city departments is located on the City of Bishop website at www.cityofbishop.com.
We are concerned about the uptick in cases and are exhausted by the changing nature of the Covid-19 pandemic. Please continue to protect your families and community. COVID-19 Resources can be found on the City of Bishop or Inyo County website. https://www.cityofbishop.com/covid-19/index.php