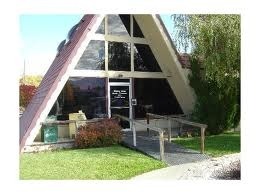 Bishop Area Chamber of Commerce & Visitors Bureau
All chamber members and guests are invited to our monthly networking luncheon.

Next meeting is Thursday, October 17th, 12:00 noon at Whiskey Creek in Bishop. Great food, great company and raffle prizes.

Program speaker will beVickie Taton with an informative presentation "Social Media for Small Business."  

Lunch is just $12 and you are automatically entered to win a free lunch for a future meeting -thanks to the generous sponsorship of Eastern Sierra Realty.

Hope you'll join us and bring a friend!

Help Needed!

Bishop Chamber of Commerce is teaming up with Mule Days Committee for a one-day food drive to benefit the Salvation Army's Food Pantry.  We'll be setting up collection stations at Vons in Bishop on Saturday, 11/2 from 9am until 5pm.  We're looking for volunteers to work two hour shifts. Please consider lending a hand for this fun & important community project!  If you can help, please email

[email protected]

Frog Update

The Board and staff of the Bishop Chamber of Commerce have been watching this issue closely. We understand that it is a matter of great concern for all area business owners. We encourage everyone to weigh-in by submitting your comments to the US Fish and Wildlife Service before November 18, 2013.

There are two proposed rules:

Inyo Associates

Inyo Associates is a civic organization drawing participation from all the communities in the county. Leaders from business, community, government agencies, schools, and non-profits, along with interested citizens, are welcomed to the monthly dinner meetings to hear about and share activities taking place in the county. Politics are not allowed to be discussed!

Inyo Associates meets every third Monday of each month except July and August, rotating between Bishop, Big Pine, Independence, Lone Pine and one meeting in Death Valley.

Next dinner meeting will be

Monday, 10/21 at Boulder Creek RV Resort in Lone Pine.  Social hour begins at 5:30 with dinner to follow. Dinner will be catered by Jaque Hickman and will include decadent roast pork with potatoes, sauerkraut, root vegetables, and a delightful dessert for $20. Vegetarian option available, if requested in advance.

RSVP By 10/17

[email protected]or call (760)878-2046.

If you would like to receive announcements about upcoming Inyo Associates gatherings, email

Not Already a Member?

Please consider joining the Bishop Chamber!  We're a positive and proactive group that works to promote a healthy local economy.  Business membership is just $190 per year and we welcome individual community members to join as "

Friends of the Bishop Chamber" 

for only $30 per year.  For more information, call April or Tawni 

(760) 873-8405

.

Dear Chamber Members & Friends – 

Thanks in advance for taking time to read our newsletter, we hope you find the information interesting & useful.


 

"It is the mission of the Bishop Area Chamber of Commerce and Visitors Bureau to promote business, tourism, and greater Bishop for the betterment of the community and its residents."




We are a non-profit 501(c)(6) organization and we work tirelessly to sustain and improve our local economy. Membership support helps us to accomplish this mission – thank you!

Weigh-In On Proposed ATV AdventureTrails Program

The third meeting in a series of public outreach efforts is coming up next week, Tuesday, October 15th.  This is an important opportunity for residents and business owners to review and discuss the proposed ATV Trail System.

If you believe that the Adventure Trail System will be good for business in Bishop, we encourage you to attend the meeting and show support.

Date:  Tuesday, October 15, 2013

Time:  7pm

Location:  Bishop City Council Chambers

The City of Bishop appreciates your interest, and looks forward to your comments and participation.

GOLF 

FUN

 DAY!

Our first-ever golfing fun day at Bishop Country Club was tons 

of fun and a resounding success! On Saturday, September 28th, great golfers joined some first-timers for nine holes of non-traditional friendly competition.  Each hole was set-up as a different challenge and prizes were awarded for two-person teams.  This event was really more about having fun and trying something new than it was about serious competition.  The big prizes, including the LA-Z-Boy Recliner donated by Fendon's Furniture, were all given out via raffle.  That way, everyone had equal chance of being big winners!

We heard from many participants that said they loved the fun format and would definitely participate again.  We're already planning for next year!

The Bishop Chamber would like to thank our many generous sponsors: Alex Printing, Bishop Twin Theater, B.P. Distributing, Buckaroo Bail Bonds, Coso Operating Co., Dean's Plumbing & Heating, Dewey Pest Control, Eastern Sierra Propane, Fendon's Furniture, Gypsy King Tattoo, Hidden Creeks Ranch, High Sierra Distributing, Imperial Gourmet, Inyo-Mono Title, J. Diamond Mobile Ranch, KMMT/KRHV Radio, Robert Lowthorp, DDS, Mr. K Automotive, New-Cali Landscapes, Northern Inyo

Hospital, Paiute Palace Casino, Pleasant Valley Associates, Rainbow Tarns Bed & Breakfast, Thai-Thai Restaurant and Value Sports.

We sure appreciate our volunteers Alisa Lembke, Angie Aukee, Jeff Thomson and Brandi Cox.  Thanks to Bishop Country Club for hosting us and a big thanks to all of the players!

What's New?

Playhouse 395 has recently launched a new website to post and promote all Eastern Sierra theater, fine arts and music happenings.  From the Lone Pine Film Festival to the Mammoth Lake Repertory Theatre, from music in the parks to Open Mic nights, from fabulous live musical theatre to artist receptions and workshops, these events are posted and described in an interactive on-line calendar hosted by Playhouse 395.

The website for all this information is available at

www.playhouse395.com/calendar.asp

 or as links from Playhouse 395 (

www.playhouse395.com

), the Bishop Chamber of Commerce and Visitor Bureau (

www.bishopvisitor.com

) and the Inyo Council for the Arts (

www.inyo.org

). The calendar is co-sponsored by Playhouse 395, the California Arts Council and the County of Inyo.

Playhouse 395 invites all performers and arts venues to list your events on this calendar at no charge. The more events we include, the more locals and visitors will want to check us out when planning weekends and vacations. Inyo and Mono restaurants, motels, sporting goods and other businesses are invited to create a link from your websites to the calendar to better enable locals and visitors to tap into the reservoir of artistic talent here in the Eastern Sierra and help patrons answer the question, "What else is there to do around here?"

Email [email protected] to add your event or to add the link to your website or call 960-920-9100 to join this community resource.

Drop us a line to let us know what's new with you and your business.  Do you have a new employee, new service or special offer you would like to share with other members?  Please email 

[email protected]

 so we can help spread the word!

Halloween Mixer at Karma!

Karma Indian Restaurant After Hours Mixer

Date:  Wednesday, October 30, 2013

Time:  6:00-8:00 pm

Location:  1347 Rocking "W" Drive (in Rite-Aid plaza)

Enjoy free full buffet of delicious East Indian Cuisine.  No-Host bar.  Costumes definitely encouraged!  We'll have prizes, great company and lots of fun.

All chamber members and guests welcome!

More Upcoming Community Events. This is just a partial list of some upcoming events, for expanded list please visit the calendar page of our website.  

October 11-13:  Sierra Safari Weekend.  Tours & events open to the public!  Hosted by Bishop Rotary. Tours feature hiking, fishing, photography, museums, rock art, OHV adventures, bird watching, golf & more. Open to everyone! For more info or to register, contact Jeff Obrien (760)872-8083.

October 11-13:  Lone Pine Film Festival.  Where The Real West Becomes The Reel West!   Film screenings, celebrity guests, panels, movie location tours, rodeo, parade & more!  Click here for more info.

October 12:  Pumpkin Patch at Chalfant Big Trees.  Fall fun for all! Begins at 9am. Chalfant Big Trees Farm & Feed, 395 Hunter Avenue, Chalfant Valley. For more info, call 760-873-7129.

October 13:  Heritage Ghost Walk.  Tours of Crocker Cemetery in Big Pine every 15 minutes from 1pm until 4:45pm. Visit five historic graves with each grave "resident" telling their stories of early life in the Owens Valley. Refreshments will be served and proceeds will be used to construct a "Pioneer Memorial" at the site. $10 donation/tickets available at Bishop Chamber of Commerce. For more info, call the Big Pine Cemetery District "Future Resident's Association" 760-264-6437.

October 15:  Bishop City Council Meeting.  Note Tuesday meeting due to Columbus Day Holiday.  7pm, Bishop City Council Chambers, 377 West Line Street.  Click here for more information.

October 17:  Bishop Chamber Networking Luncheon.  12NoonWhiskey Creek in Bishop.

October 17:  "Pulsing Planets and Exploding Stars."  Free lecture with Gregg Hallinan (Caltech). Explore your universe with Owens Valley Radio Observatory! Free lecture series, 7-8pm, Cerro Coso Community College Bishop Campus.  Call (760)938-6015.

October 18:  Four Shillings Short at Spellbinder.  Enjoy live Celtic, Folk & World Music.  Potluck dinner at 6pm, music at 7pm. Donation for band requested.  For more info, contact Lynne at Spellbinder(760)873-4511.

October 19:  BUHS Booster Club Dinner.  Live entertainment by Patrick Powell.  Complete Tri-Tip dinner, drinks included (adult only event please). This important fundraiser supports ALL sports at Bishop Union High School.  Refreshments & appetizers begin at5:30 pm, dinner to follow in food alley area at Tri-County Fairgrounds.  $25/person.  Tickets available at Bishop Chamber of Commerce or call Edla (760)873-8833.  Click here to see the event flyer.

October 19:  Tim Alpers Book Signing.  4-6pm at Spellbinder.  Tim will be signing copies of his brand-new book, My Sphere of Influence: A Life in Basketball. Proceeds will benefit local youth sports programs.

October 19:  Yard Sale Cafe Open House.  Come to a party to celebrate the reopening of the Yard Sale Cafe!  There'll be good eats, a coffee tasting with Mt. Whitney Coffee Roasters, and live music with Halfway to Benton, not to mention our friends from Nuts n Twigs Eco-Boutique.  Yard Sale Cafe is inside Spellbinder Books at 124 S. Main Street, Bishop.

October 19:  ESBCA 5K Walk & 10K Run.  9am start at Bishop City Park.  www.esbca.org.

October 22:  Gothard Sisters Live.  Award-winning, high energy Irish fiddling, singing & dancing.  7:30 pm, Dorothy Joseph Auditorium at Bishop Union High School.  Tickets $25 ($10 for students). www.bishopcca.org. 

October 22 & 23:  Wounded Warrior Fundraiser at Carl's Junior.

Enjoy breakfast, lunch or dinner and raise money for American Legion Post 118.  25% of all purchases will be donated to the Wounded Warrior Project.  You must print & show this flyer for your purchase to count.

October 25:  Trunk or Treat.  4-7 pm at Bishop City Park.  Vehicle registration or booth registration is FREE!  Decorating contest at5:30pm and a costume contest for the children at 6pm.  Concessions will be available as a fundraiser for our local 8th graders going to Washington D. C. and there will be a drop in from our famous Thrill the World Zombie Dancers! Registration forms are available at City Hall.  For more info, call Karey (760)873-5863.

November 2:  Toast to the Arts.  Fundraiser for Round Valley School STEP Foundation.  Enjoy Rodney Strong Wines, microbrewed beers and delicious food, 6-8 pm at Mountain Light Gallery.  Advance tickets $40 per person/$75 per couple.  roundvalleystepfoundation.com

November 8-10:  Fall Highball Craggin' Classic in Bishop. Organized by American Alpine Club.  Click here for more info.

Thanks for your continuing support of the Bishop Area Chamber of Commerce & Visitors Bureau!