Press release
Tickets for the upcoming production of the popular musical "Into the Woods" went on sale February 1.
"Into the Woods" is being produced by Playhouse 395 which has delighted audiences with many amazing shows such as Chicago, Mary Poppins, South Pacific, Oklahoma and most recently the small theater production of SUDS.
Anything can happen in the woods. This is the promise, and the premise, of the much-loved Tony Award-winning musical "Into the Woods".
Legendary composer Stephen Sondheim and author James Lapine have taken everyone's favorite storybook characters and brought them together for a timeless and rare modern classic. The story intertwines the plots of several well-known fairytales, bringing Little Red Riding Hood, Cinderella, and beanstalk-climbing Jack into the woods where they will end up meeting a witch, Rapunzel, the Big Bad Wolf and a couple of charming princes.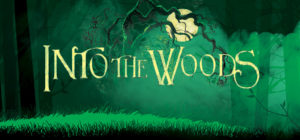 "Into the Woods" will run the first three weekends in March with shows on Fridays, Saturdays and the first two Sundays, at the Bishop Union High School Theater. Ticket prices for Premium Reserved seats are $20 for Adults, $16 for Students; General Admission seats are $16 for Adults, $12 for Students. All tickets will be discounted $2 on opening night, which is Friday March 2.
Ticket sales for "Into the Woods" will be handled by Brown Paper Tickets. They can be reached https://www.brownpapertickets.com/event/3234639 or 24/7 over the phone at 1-800-838-3006, ext. 1.
Tickets can also be purchased locally in Bishop at two Playhouse partner locations.
Bishop Chamber of Commerce at 690 North Main Street will be selling General Admission tickets only (no Premium Reserved seats.) The Chamber office is open Monday – Friday 10-5 and Saturday 10-4. Stop in and see what else is happening around Bishop.
Inyo Council for the Arts at 137 South Main Street. Playhouse volunteers will be selling "Into the Woods" tickets on Mondays, Wednesdays, and Fridays from 11-2. They will be selling both General Admission and Premium Reserved seats. While you are there check out the current Arts Council gallery exhibit.
For any questions about local ticket sales please call Playhouse 395 at 760-920-9100 or visit the Playhouse website at www.playhouse395.com. For wheelchair tickets please call the Playhouse 395 number.
Playhouse 395's lighthearted and fun take on "Into the Woods" will be enjoyed by people of all ages. It does contain some adult themes and has been rated by Musical Theater International as PG13.