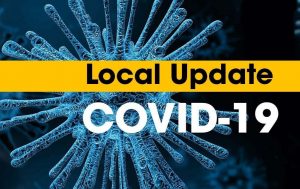 Inyo County's Health and Human Services staff provided their weekly update on COVID cases, with 153 new cases over a six day period. What followed was a wave of public comment berating Health and Human Services staff and urging the County to "think positive thoughts."
HHS Director Marilyn Mann explained the increases do not include those who have used home tests for the virus. With the surge in cases following the holidays, Anna Scott, HHS assistant director, admitted contact tracing efforts have fallen behind. "We're asking those who test positive to isolate for five days and notify close contacts."
In addition, Scott told the board the California Department of Public Health has advised that those who have self-isolated re-test before leaving isolation and mask for five days once coming out of isolation. She also made a strong case for residents to upgrade from cloth masks to surgical, or N95 masks. "There was a drop off in cases," she said, "because we weren't testing (through the holidays). We anticipate another jump with testing."
While the current variant, Omicron, is less severe, Scott explained there will likely be an increase in hospitalizations. "Staff is strained," she said, "some are testing positive." In addition, there is limited availability of monoclinic therapy which has proven effective against the Omicron variant.
Early this week, Bishop City Hall and Bishop Tribal offices were closed to the public due to the increase in cases and staffing issues.
Following the staff report, the Board heard the regular COVID commenters who escalated the situation with criticism of Board members and HHS staff. In the future, COVID reports will be included as part of the regular agenda rather than earlier in the meeting schedule following department reports.