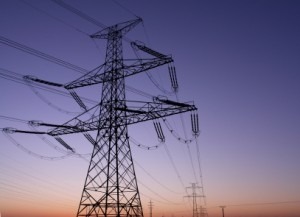 A powerful winter storm system from the Gulf of Alaska will bring significant heavy rains, mountain snow and strong gusty winds Monday afternoon through late Tuesday across Southern California Edison's entire service area.
Forecasters expect rainfall could reach 4 to 7 inches in the San Gabriel and San Bernardino mountains and Santa Ynez Range while foothills could see 3 to 5 inches of rain. The Sierras are expected to receive several feet of snow with wind gusts up to 65 mph, perhaps even exceeding 100 mph at the mountain crest near Mammoth Lakes.
SCE has additional personnel on standby to respond to any power lines impacted by the precipitation, with an especially close eye on burn areas from the recent Bobcat and Alisal wildfires- Opens in new window in the Angeles National Forest and northern Santa Barbara County, respectively, where storm runoff could pose a threat to power lines and SCE customers.
"It looks like the greatest impacts in Southern California are the heavy rainfall rates of around one inch per hour briefly in the Southern California mountain areas, particularly the San Gabriel Mountains and the Bobcat Fire burn scar area," said Nicholas Sette, a meteorologist with SCE Weather Services. "As the system moves through Southern California Tuesday, isolated thunderstorms may bring similarly heavy, brief rainfall rates pretty much anywhere across Southern California."
While the mountain snowfall could provide some welcome relief to drought-stricken California, rainstorms could result in downed power lines landing in puddles and wet grass, causing them to be electrified. Never touch or step in water near a downed wire. If you see a downed wire, call 911.
Here are some additional winter storm safety tips:
Beware during flooding. Just 6 inches of moving water can knock you down and 2 feet can sweep your vehicle away.
Never try to remove a broken tree limb or branch that has come in contact with a power line.
Make sure you have battery-operated radio and flashlights. Check the batteries to make sure they are fresh. Use flashlights for lighting during a power outage. Do not use candles because they pose a fire hazard.
If you use a generator, place it outdoors and plug individual appliances directly into it, using heavy-duty extension cords. Connecting generators directly to household circuits creates "backfeed," which is dangerous to repair crews.
Do not leave your space heater unattended and unplug it when not in use. Consider getting a space heater that has an automatic shut-off.
When power is out, traffic signals may be out, so approach those intersections as four-way stops.
For more safety tips, visit: Safety | Home – SCE