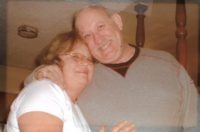 Shirley Ann Beery, 74, of Bishop passed away on November 26, 2021, at Pacifica Hospital of the Valley in Los Angeles, Ca. Shirley was born in San Bernardino, Ca on April 20, 1947, to Delon Irwin and Marian "June" Nevius-Hoban.
On June 3, 1973, Shirley and Joseph Beery married, Joe was the love of her life. She moved to Bishop in 1989 with Joe and son Jeromy. She enjoyed reading, sewing, gardening and cooking for her family and all her dogs.
In 1997 her and husband Joe bought Our Water Works Carwash in Bishop. She was well known at the carwash for her bossiness, many conversations with dedicated customers and always a full bowl of saltwater taffy.
She is survived by her sons and daughters-in-law, Ronald and Rebecca Johnston of Arkansas, Jeromy and Jennifer Beery of Bishop and Desiree Johnston of Bishop. Also surviving are 10 grandchildren David, Melissa, Heather, Steven, Josh, Chuck, Chela, Cheyenne, Scott and Brittney; brother Tom McKay and wife Janet and sister Betty and husband Bob Haughney; numerous nieces and nephews and 13 great-grandchildren and 2 more on the way. She also leaves behind many other family members and friends. She is preceded in death by her mother June, husband Joseph Beery and son David Johnston Jr.
Funeral services will be December 11, 2021, at 10:00 am. at the Our Lady of Perpetual Help Catholic Church in Bishop, followed by the graveside service at the East Line Street cemetery.