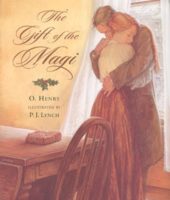 Sierra Wave Presents "The Gift of the Magi" is a short story by O. Henry.  The story was first published in December 1905.
The story tells of a young husband and wife and how they deal with the challenge of buying secret Christmas gifts for each other with very little money.
Listen to KSRW 92.5 Monday December 20 at 11:00 am, Wednesday December 22 at 3:00 pm or Friday December 24 at 8:00 pm
This program will be the final airing of Sierra Wave Presents.  We hope you have enjoyed listening over these past several months.  Thanks for your support.