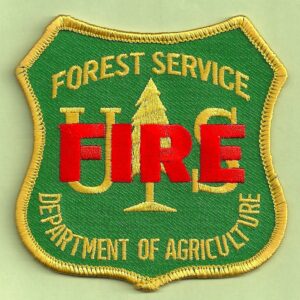 Start Date 9/9/21
Cause Lightning
Size 97,554
Percent Containment 88  Helicopters 8   Engines 22   Crews 10   Dozers 7   Total Personnel 657
CURRENT CONDITIONS: Firefighters are removing hazard trees and suppressing fire near
containment lines and in sequoia groves. Hazards in the fire area include fire-weakened trees,
smoldering stump holes, and rocks or debris that could fall from steep slopes onto trails and into
roadways. These hazards present dangers to the public long after a fire is considered controlled.
Drivers should be aware of fire personnel and equipment on the ground and on access roads.
Firefighters are also using frequent infrared flights to monitor open sections of the Windy Fire
containment line. These areas are in steep, remote terrain, where it's unsafe for firefighters to use
direct suppression tactics. This strategy allows crews to respond quickly if the fire begins to spread,
and it could continue until significant precipitation falls over the forest.
EVACUATION ORDERS AND WARNINGS LIFTED: The Tulare County Sheriff's Office
lifted all Evacuation Orders and Warnings for the Windy Fire effective Wednesday. That action
affected all structures, residences, and businesses in the communities of Mountain Aire, Rogers
Camp, Upper and Lower Peppermint, Camp Whitsett, R Ranch, Johnsondale, Sugarloaf, Sugarloaf
Sawmill, Sugarloaf Mountain Park, Ponderosa, Idlewild, Balance Rock, Poso Park, Quaking
Aspen, Camp Nelson, Pierpoint, Coy Flat, Cedar Slope, Alpine Village, Sequoia Crest, McNallys,
California Hot Springs, Posey, Panoramic Heights, and Gold Ledge.
SEQUOIA NATIONAL FOREST CLOSURES REMAIN: The Windy Fire Area, Trails, and
Roads Closure established by the Sequoia National Forest, Giant Sequoia National Monument, and
Western Divide Ranger District remains in effect. Only authorized Forest and fire personnel are
allowed inside the closed areas. Roadblocks remain at Western Divide Highway (M107) near
Ponderosa, M99 at Lloyd Meadow Road, and Parker Pass (M50) at Parker Meadow above
California Hot Springs.
Under Forest Order No. 0513-21-35, the west side of the Sequoia National Forest is closed to
recreation on M50 where it reaches the Forest boundary near California Hot Springs. The southern
edge of the closure boundary ties in with the northern perimeter of the French Fire Closure Area
near White River. The northern edge of the closure boundary ties in with the Castle Fire Closure
Area near Ponderosa. M99, coming from Kernville, is closed near Johnsondale Bridge. A full
description of the Windy Fire Forest Order is available at
https://inciweb.nwcg.gov/incident/article/7841/67270/. For the current Windy Fire Area, Trails, and
Roads Closure map, visit https://inciweb.nwcg.gov/photos/CASQF/2021-09-12-1443-
Windy/related_files/pict20210909-165257-0.jpeg.
Fire updates and Forest Orders can be monitored on Inciweb and the Sequoia National Forest
website at https://www.fs.usda.gov/sequoia.
SEQUOIA STATUS UPDATE: A preliminary evaluation of individual groves, historic structures,
and Forest Service infrastructure that were lost in the Windy Fire is posted on the Sequoia National
Forest and Giant Sequoia National Monument website at
https://www.fs.usda.gov/news/sequoia/news-events.
TULARE COUNTY RESIDENT INFORMATION: Residents requesting information on the
status of their property can call the Tulare County Information Hotline at (559) 802-9790. Affected
property owners should complete the September Lightning Fire Information Form online at:
https://bit.ly/3ETdZjI. Residents can sign up to receive county emergency notifications by
registering at AlertTC.com.